This giveaway is OVER. Congrats to Jessica Brainerd and Michelle Plummer :)
I was just talking to my mom on the phone and she asked me what I was doing. I told her I was fixing to write a review about the Bresh Toothbrush. She wanted to know all about them. Her response was that she had never heard of such a thing. That was my reaction as well. I just had to give these a try when I heard about them. When my toothbrushes arrived I thought they were the neatest things ever. Abby's response was that they were hers because they were "baby toofie bwushes".. hmmm. They are little!
I received 4 of the Bresh toothbrushes so I used 2 of them and I let Abby use 2 of them. The number one main reason I wanted to review the Bresh Toothbrush is because I was hopeful it was something she could take to preschool with her. Of course the real test with her would be the taste. I'm excited about the convenience but she is too young to understand all of that. She has bad breath when she gets out of pre-school and I know it's due to the bacteria that sits on her tongue all day. I've taught her how to scrape her tongue when brushing her teeth to help with the odor. So right away the tongue scraper caught my eye. Can you see the benefit of this? A disposable and biodegradable toothbrush with a tongue scraper! At $11.50 for a pack of 20 (months supply for preschool) there is no logical reason why I can't send these in Abby's backpack to school with her.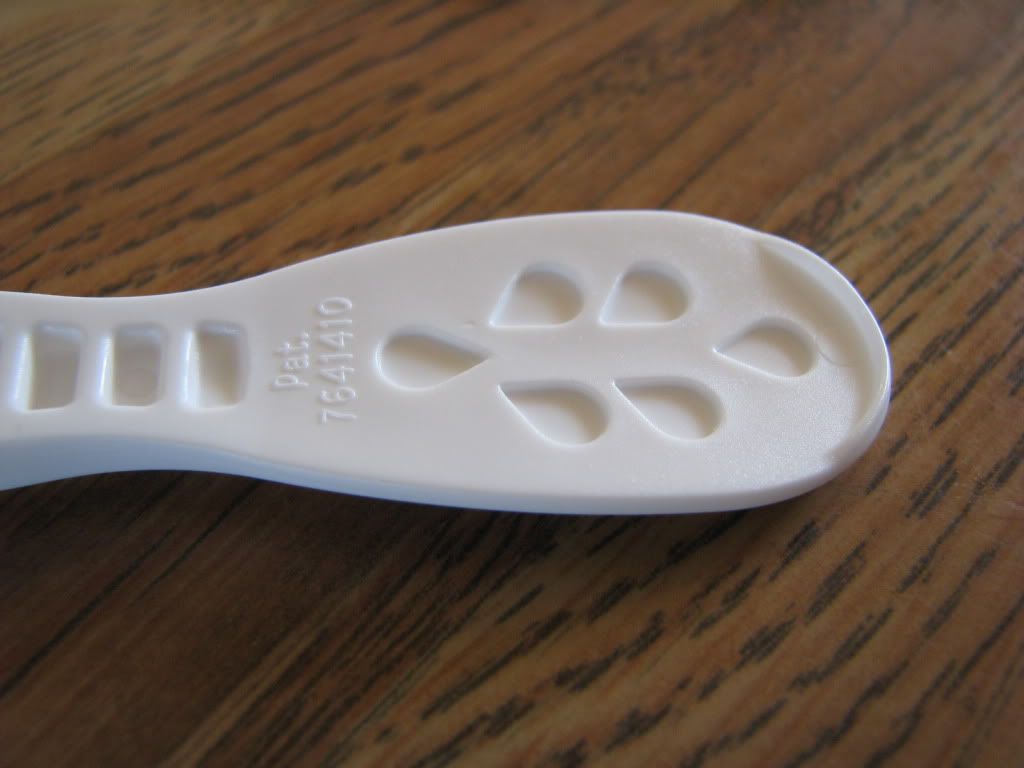 The next thing that caught my eye was the bristles. Could they really clean our teeth? Well yes, in fact they did just that. They don't look like normal bristles but they work just as well as any toothbrush I've tried before. I even put it to the real test and tried my first one after I ate a steak. I love steak but it seems to find every possible place to hide that it can in my mouth. Result? All food particles GONE!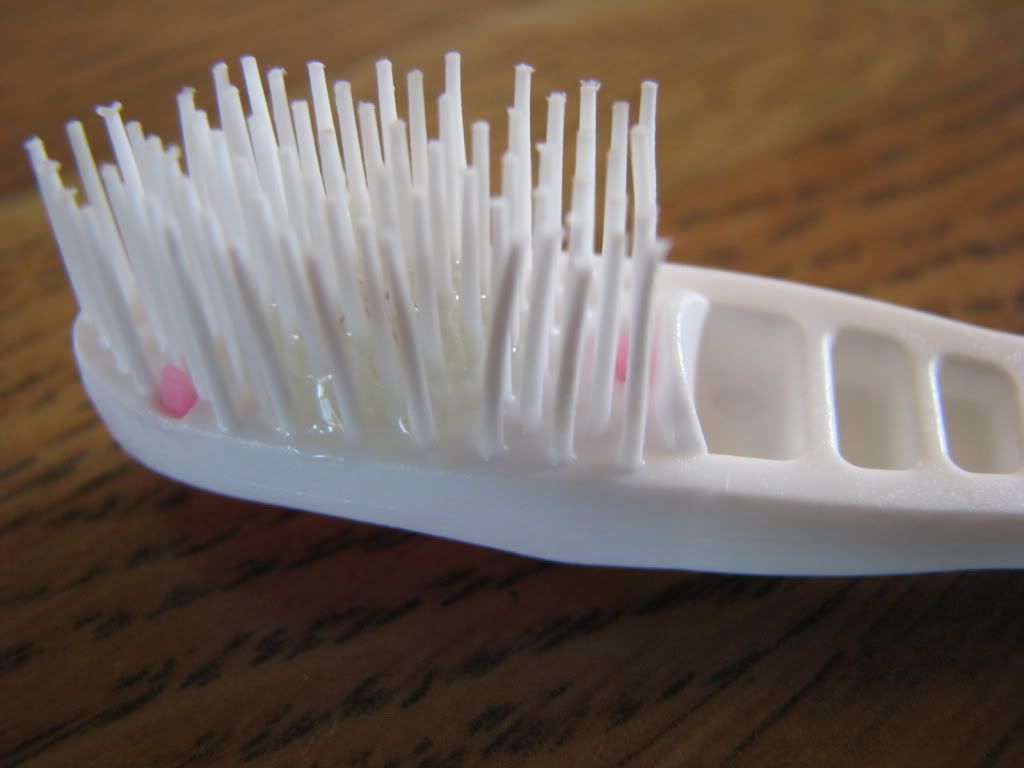 What is really neat about these toothbrushes is that the toothpaste is stored in the toothbrush on the back. There is absolutely no need to carry around toothpaste with you. You squeeze the button and the toothpaste gel comes out. Let me also mention that it has plenty of toothpaste to give a good brushing. You can brush your teeth anywhere because of it's waterless feature.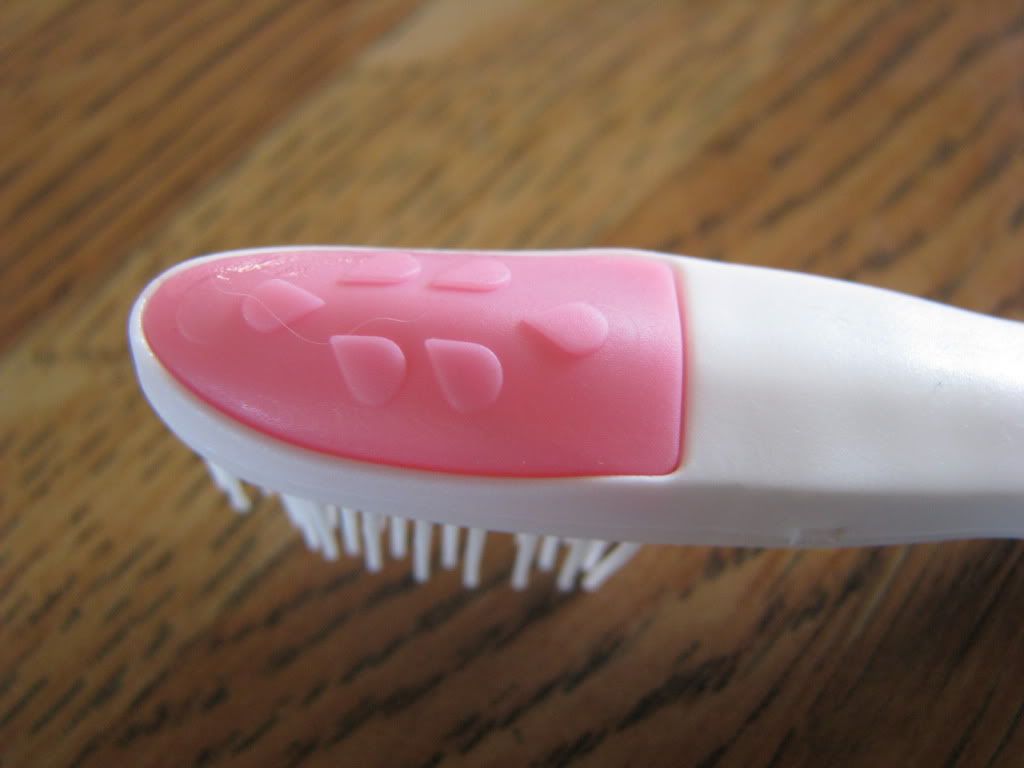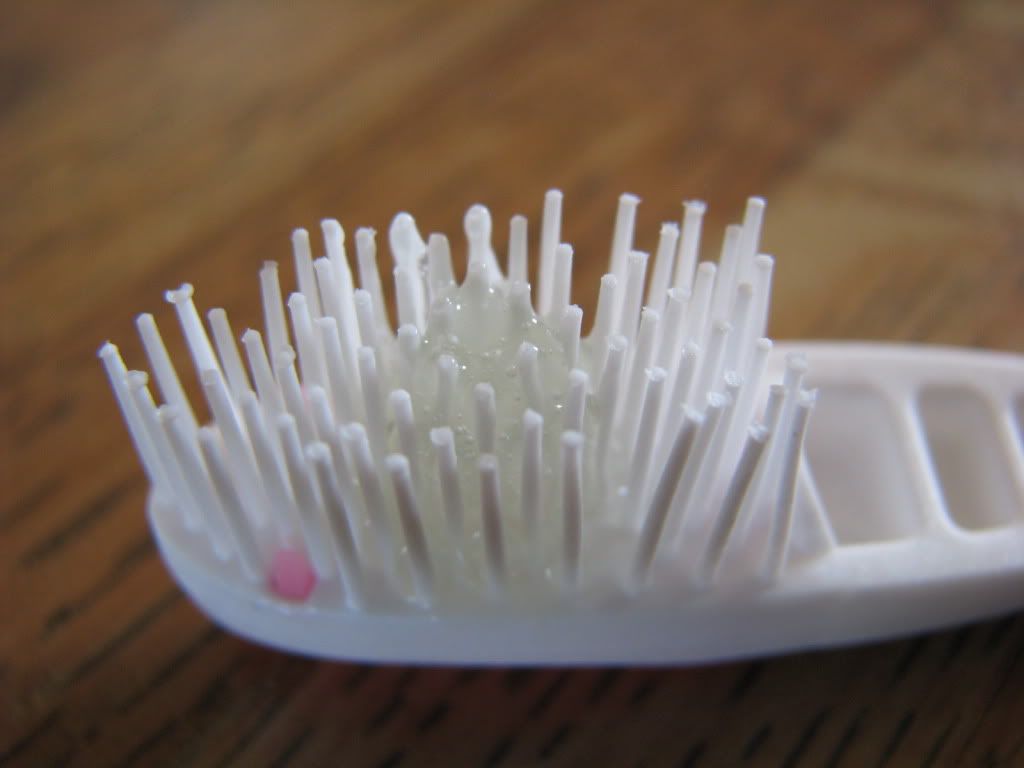 The Bresh toothbrush is as it's said to be, convenient, great tasting, disposable and biodegradable. If you aren't around a trashcan it won't harm the environment, although I'm not one to liter and would personally keep mine in the plastic wrap it comes in until I could find a trash can. Even the packaging is earth friendly. It's a pleasant & minty tasting all natural xylitol toothpaste (not hot, non fluoride, grownup and children safe), so it passed the Abby test. She refuses to use any toothpaste that is hot, even those that I don't find the least bit hot myself. Do I recommend them? Definitely, which is why I've agreed to host a giveaway.
GIVEAWAY: Two winners will receive a pack of 5 toothbrushes each.
Please enter by using the rafflecopter form. We can't check our links now with the new rafflecopter changes *sigh* so PLEASE let me know if any are not working and I'll add a few extra entries to the giveaway for your trouble. Easy entries, no mandatory.
Disclosure:
I received the products mentioned to review. All opinions as always on my site are 100% mine and truthful. I did not receive any monetary compensation for this review.