Last night I crawled up in the bed completely exhausted but happy as a lark. Why?…
I've been wearing my hair shorter because it's easier to keep up with. Having a style that only requires little maintenance helps me look stylish even when I am wearing it as the "messy look". I was due for a trim this week so I made my appointment when Abby was going to be in pre-school. She happened to overhear me mention that I was having my hair trimmed. MISTAKE. Of course after that I had to take her for a trim at the same time. As Abby put it to make me feel as guilty as she though I deserved to feel, "BUT YOU ARE MY BEST FRIEND MIMI AND I NEED TO GO WITH YOU." MISTAKE.
The thing about Abby is that she has been around me since birth. So naturally she LOVES grownups. She will walk up to anyone and start a conversation. She always begins with "do you have kids"?… If they do she will ask every question imaginable about them. Then she starts on grand-kids. I pity those that don't have grand-kids yet. She gives her opinion on that in no uncertain terms. Her mimi has grand-kids, EVERYONE SHOULD HAVE GRAND-KIDS.
W H Y
D O N ' T
Y O U
H A V E
G R A N D – K I D S
?????????????????????
So we got in the door good and she was happily going around to each person to "commute" with them.
She wanted me to go first. MISTAKE. I tried talking her into getting her nails painted or having a pedicure, just anything that would keep her busy until I finished. But no, if she was having her nails done I had to have mine done at the same time!
So… lets get started…
She started crying when they washed my hair (gasp???). She has never seen anyone wash my hair before (because I usually go to any appointments I can when she is in pre-school). She thought they were doing something terrible to her mimi and she asked CONTINUOUSLY if I was finished yet. By this time I was a bit nervous from her crying. Her mom walked in. MISTAKE. She saw a way to get more attention so she cried HARDER even though at this point I was sitting in the chair ready for my trim.
FINALLY she calmed down and decided I wasn't being hurt and that she had gathered all of the attention that she could. So begins my hair trim… MISTAKE. She asked my hairdresser a thousand questions, shooting one off of another almost before she could answer. I was more than a little nervous by this time. I wasn't even paying attention any more to my hair trim. Abby wanted her to HURRY and wasn't making it easy on anyone. By the time I was finished having my hair trimmed (which turned into a CUT), I WAS SPORTING A WHOLE NEW LOOK THAT IS SHORTER THAN I'VE EVER WORN IT. O.M.G….. I kind of remembered at this point my hairdresser saying something along the lines of you should let me cut your hair such in such a way yada yada yada…
…..you would think by this time that I would REALLY BE A NERVOUS WRECK!!!….
But no…. I LOVE MY NEW STYLE. T.O.T.A.L.L.Y. It's so chic and so cute, even less fuss to fix and no matter how much I've tried messing it up, it just looks cute. I'm 20 years younger. If you don't believe me ask Abby!
…"ahhhhhhh miiiiiiiiiimiiiiiiiiiiii you look like a princess" I'm quite sure a princess would be 20 years younger than me :).
I need my highlights touched up NEXT WEEK WHEN ABBY IS IN SCHOOL before I post a photo!
Abby's turn…. The real princess!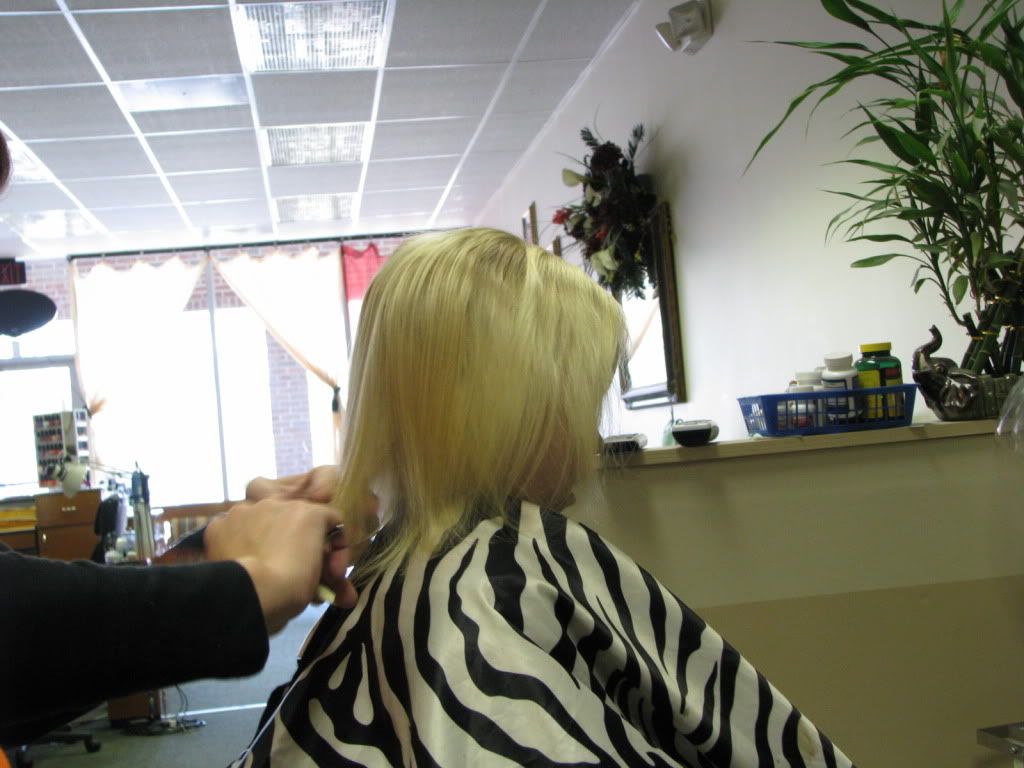 And then… two lovely ladies came in who were speaking in a language that Abby had never heard before, so lucky for us, unlucky for them, she spent the rest of our day trip to the salon focusing her attention and comments on them. I'm sure they called me every name in the book in their language. I'll never know :).
Fast forward it to 2 cups of coffee later and a dress down to comfy jeans… AND MY NEW BOOTS FROM BEARPAW SHOES I WON IN A GIVEAWAY! These are the most comfortable boots I've ever put on my feet!!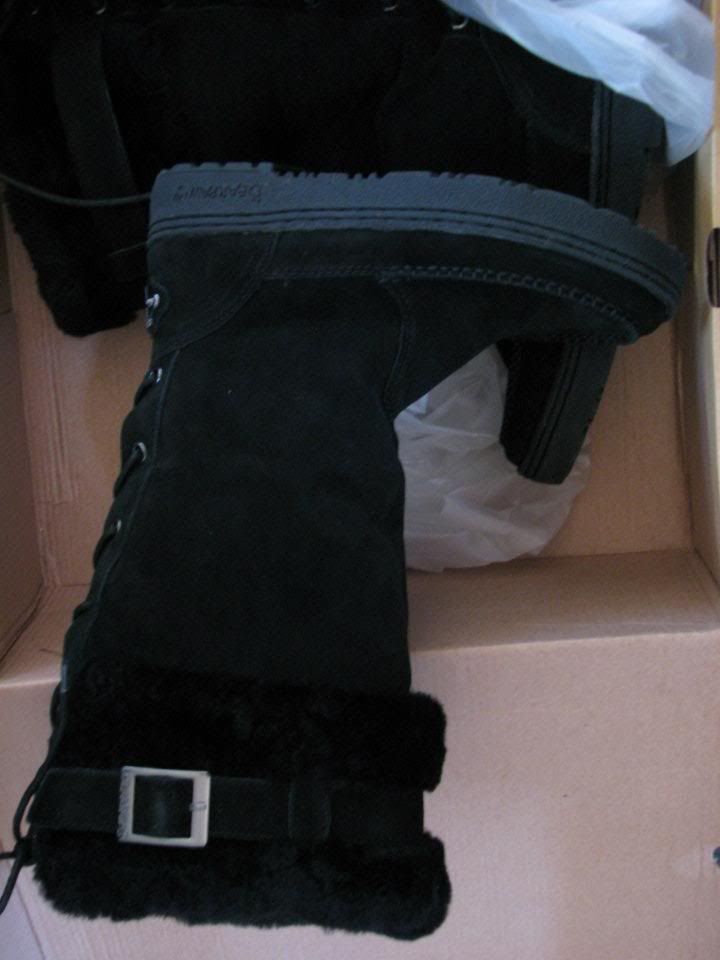 Burger King with Tyler and Alyssa…
I love whoppers. While I don't eat them that often, when it's time it's time! I don't want to know how unhealthy my whopper was last night. I convinced myself while I was eating it that it was a salad, it did have lettuce, tomatoes, and onions on it. That's a salad, right? That's all I have to say about that.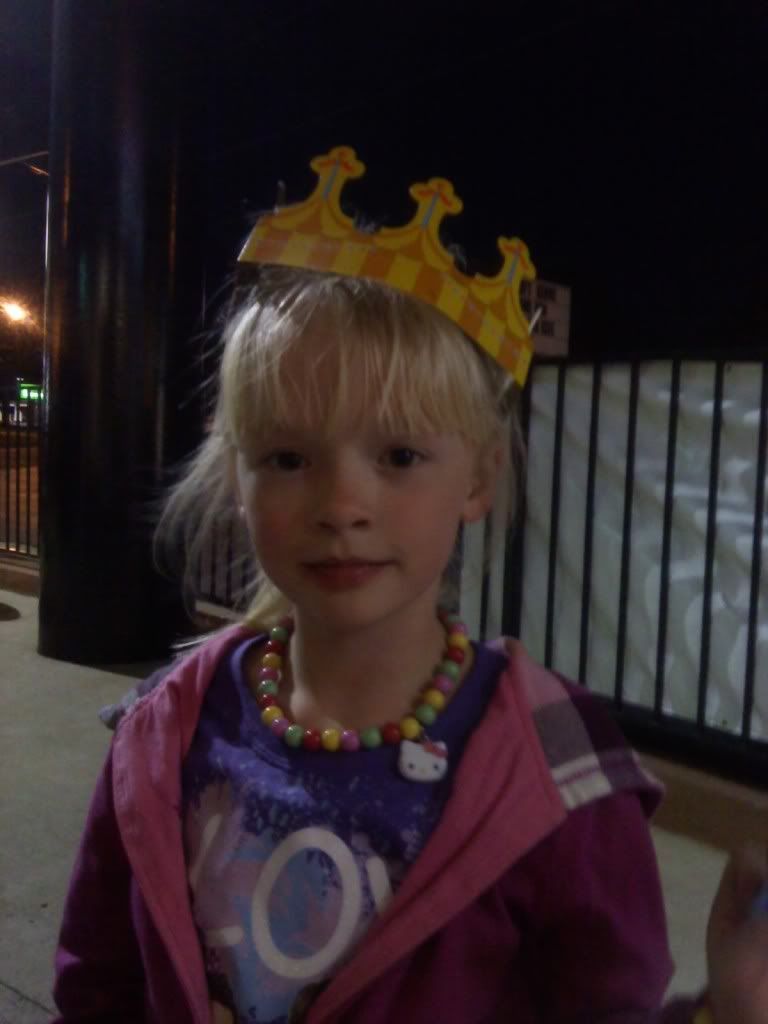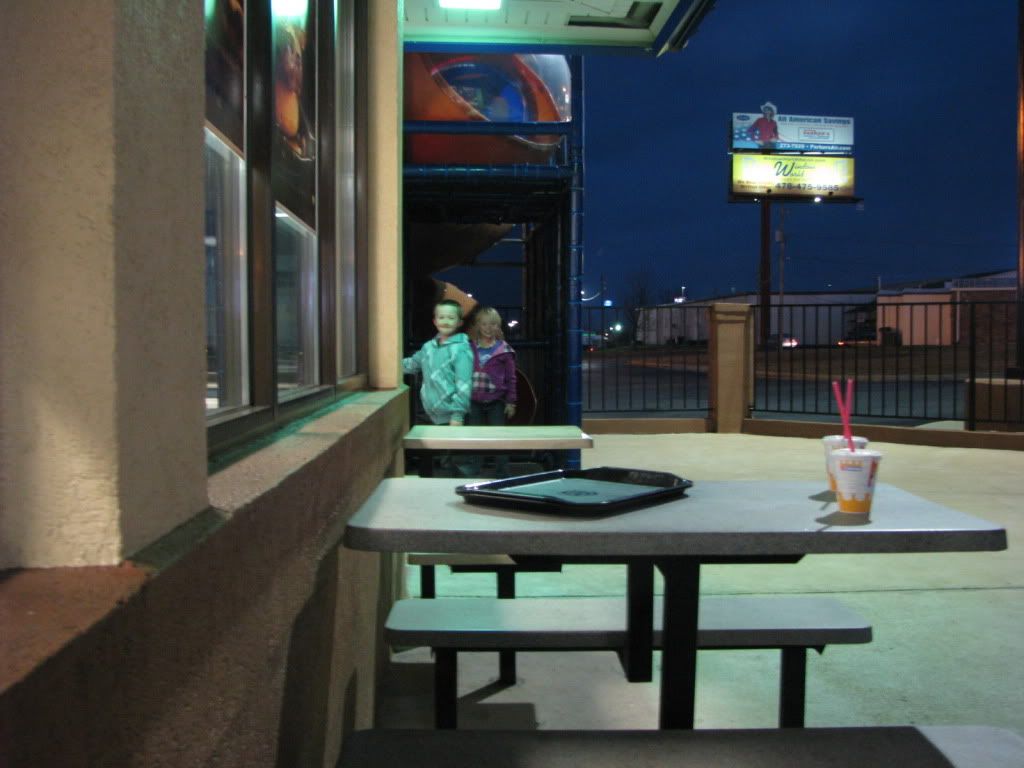 It was a long and busy day but any day with the grand-kids is an awesome day!!
EDIT: I was just looking at this photo of Abby and realized we now have the same hair style!!