This giveaway is OVER. Check back for Winners.
Review and Giveaway (4 winners)
How would you like to make your own soap in about an hour? Making soap is something I've ALWAYS wanted to learn how to do. We have some Mennonite's in our area who make the most wonderful scented soap and I just can't get enough of their homemade soap. Talk about soft skin after a nice long bath. I'm partial to floral and herbal scented soaps myself so when I do have the chance to start making my own soap I'm going to give one or the other a try first. I'm hoping I do fairly well at soap making because I would love to give out homemade soap at Christmas.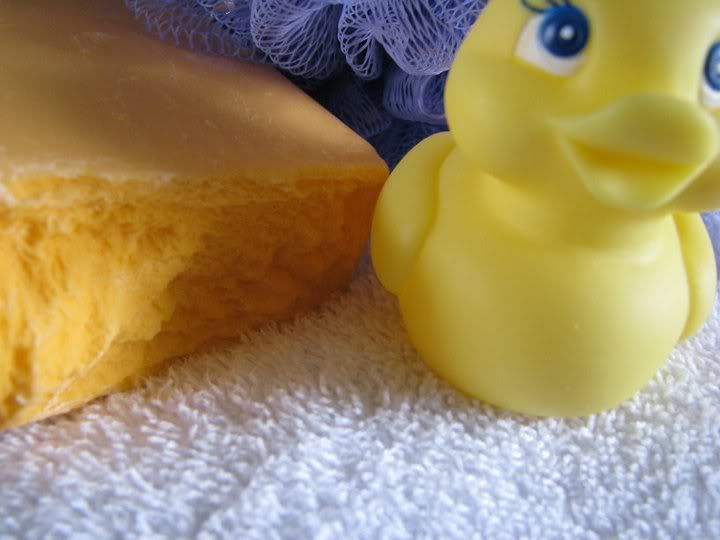 I've had the chance to review the eBook The "Joy of Melt and Pour Soap Crafting" by Lisa Maliga to see how helpful it would be when I start making soap. I love this eBook. It is very informative providing many tips about things I didn't know about. It tells me which type of molds work best, how to store essential oils, where to buy items and on and on. If you ever feel like you want to learn to make soap, don't do it without this eBook! I've even learned what herbs and spices to use to make the different colors. This a comprehensive yet easy to understand eBook giving you all of the information you need to get started making your own soap.
Editorial Reviews
"The Joy of Melt & Pour Soap Crafting" is written by someone who learned how to work with crafting glycerin melt & pour soap the hard way — with only a single page of instructions to follow! From 2004-2009 the author ran an online business, Everything Shea Aromatic Creations, selling 85+ varieties of soap. If you've always wanted to make your own soap, here's an opportunity to learn just how easy it really is!
Here's what you will learn:
• WHY you should make your own soap
• How to make handcrafted soap in less than 1 hour!
• Secrets of melt & pour soap crafting
• Step-by-step instructions
• Fragrance & essential oils information
• List of reputable soap suppliers
• Creative labeling & packaging ideas and photos
• Easy-to-make craft projects for kids of all ages
• Bestselling soap recipes
• Color photos of almost every recipe!
• NO experience necessary!
The more recipes in this eBook I looked at the more excited I became. I absolutely love pictures and having them on each recipe is a wonderful addition. When I see the pictures it gives me an idea of how the soap will look and if I want to try it or something else. They also give me an idea of how the soap will look with the different molds. This is just an all around must have eBook for the crafter who wants to learn something new. What's so great about this eBook is it has easy projects for kids of all ages so not only will I be making soap but I'll definitely let the kido's give it a try this summer when they are driving me nuts out of school for summer break.
You can buy The Joy of Melt and Pour Soap Crafting
online at Amazon and Barnes & Noble for $4.99. You can also enter to win one (PDF, Kindle or Nook) by using the rafflecopter form below. 4 of my readers will win a copy of this awesome book Hurrah! You must be 18 or older to enter. Good luck :).