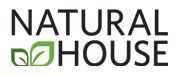 Natural House
Probiotic Cleaning Products Review and Giveaway
How would you like to use all natural house cleaning products in your home? You know the kind I mean, safe for the kido's as well as those pets who love to drink out of the toilet bowl. We had a dog who would do that and I would even put his bowl near the toilet to try to get him to stop but no deal. If anyone forgot to leave the lid down, his head was stuck in the toilet lapping away at the water. I never could figure out a way to get him to stop drinking from the toilet. Just beat all I ever saw. We adopted him from the animal shelter and I'm thinking that may have been his means of drinking before he became homeless. Anyhow… check out this video on these great new cleaning products.
I've been wanting to review Flushy, Trashy, and Sinky since the first time I heard about Natural House Probiotic Cleaning Products. Luckily my wish came true. I received a 30 day supply of each of these products and I've been using them religiously. We have our own well and septic tank and let me tell you we have some really hard water coming out of our well. We also have to watch what goes into our septic tank. It takes some kind of elbow grease to keep everything clean here. But that's okay. Natural House has helped me with my toilets, sinks and trash cans. These water activated ingredients are a wonder.
Flushy
"It is better to have a relationship with someone who cheats on you than with someone who does not flush the toilet."
We'll start with Flushy. The first thing I want to point out is that I love the pre measured little pouches that Flushy and Sinky come in CONVENIENT! No measuring, nothing to open, just throw the pouch in and let it do it's job. I received a month supply at one a week which is 4 pouches. Yes, that's all it takes, once a week. This amazing packet not only cleans our toilets it also provides a drain and septic treatment as well. It gets rid of those pesky hard water stains in the toilet and I don't have to scrub forever to get them out. So simple to use, I just put a pack in my toilet, let it foam up for 5 to 10 minutes, then brush the bowl. Whosh. Cleaning done. I then flush it and it consumes all of the odor, waste and toilet paper products. And guess what! It keeps on working until the next weekly treatment.
Trashy
"I've dated men my age, younger than me and older. The only difference is the young ones are quicker at taking out the garbage."
There are all kind of things lurking around in our trash cans. Trashy was made just for that reason. What I LOVE about Trashy is I only have to spray it on. I don't even have to wipe it down afterwards. All that grease is gone as soon as it dries. Odor too woo hoo. Abby wears a pull up to bed because she still has "accidents" at night. I've tried every kind of garbage bag and scented bags I could find trying to cover the smell of them. Now I realize the problem wasn't with the bag it was with my cleaners. I washed her pail out over the weekend with Trashy and it still doesn't smell 5 days later. I'm confident it will make it to the end of the week as it did in our kitchen trash can. Once it's dry I put in a garbage bag and forget it. When I don't have time to let the pails air dry, I wipe them out to dry them with a dry cloth. Simple, clean, odorless, and all natural.
Sinky
"turn it off, turn it offff!"

Sinky! Good ole sinky. No matter what kind of sink you use or have, no matter what's in, under or around your sink, sinky is here to help. Great for those garbage disposals. We had a clog in our kitchen sink once and believe me I wish I had known about Sinky back then. Sinky gets rid of those clogs and makes the drain smell good. I used my 1st pack in my kitchen sink and I'm amazed at how well it takes the odor away and keeps the drain clean. I used the second pack in one of our bathrooms because it stays clogged with hair and everything else. I don't know why it clogs up like it does (Abby's bathroom, those who don't have 3 year old little girls would be amazed at what I find in her sink). Sinky was just as easy as Flushy to use. I put a pack in the drains, turned on the hot water for 5 to 10 seconds (if you have a disposal turn on for 1 to 3 seconds) then I watched as the foaming action went to work.

We live in the country. We have animals that are in and out. We have grand-kids coming and going. It's really nice that I don't have to worry about the cleaning products I'm using around them. I don't want to have to worry about what the chemicals in cleaners are doing to us and especially to the grand-kids who don't seem to ever outgrow putting everything in their mouth. Puppies, kitties and ducks oh my!
Natural House is on facebook and Twitter. You can purchase Flushy, Trashy, and Sinky on their website or Amazon.
If you would like a chance to win these items then you are at the right place. To enter please use the rafflecopter form. If you have any problems with it let me know. I want everyone to have a fair chance of winning these wonderful all natural probiotic cleaning products.
Disclosure:
I received one or more of the products mentioned above for free using Tomoson.com. Regardless, I only recommend products or services I use personally and believe will be good for my readers.