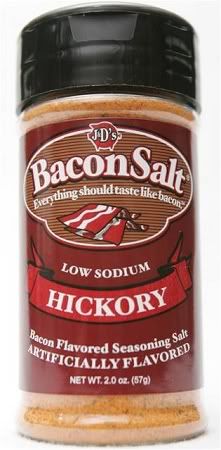 I'm sure you've figured out by now that I LOVE BACON. I'm trying to find a baconholics anonymous group to join. In the meantime I continue to "pork" out on this delicious savory mouthwatering artery clogging food. I was surfing around on Tomoson's looking to see if there was anything I wanted to try that I haven't tried before and oh joy, I saw the word bacon and I jumped on it. Bacon Salt. I quickly read that "Bacon Salt is a low sodium, zero calorie, zero fat, vegetarian and kosher seasoning that makes everything taste like bacon. Yum!" I could eat it straight from the bottle without worrying about calories, fat or sodium, *drools*…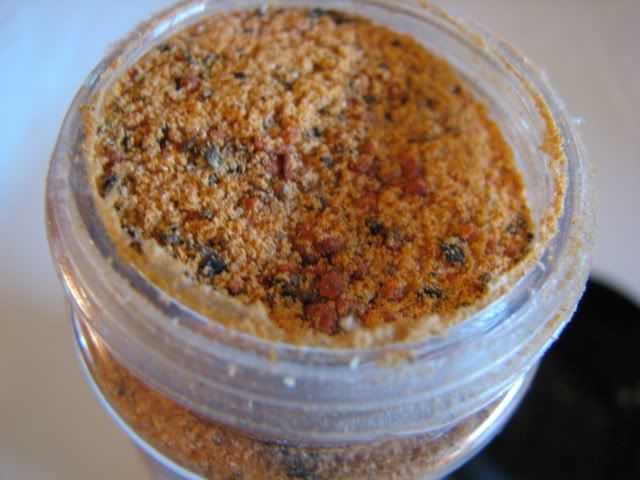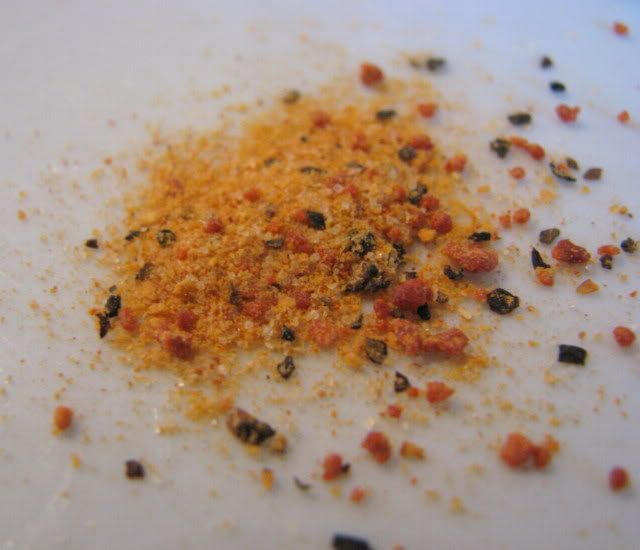 I tried Bacon Salt on a few different recipes and it was so good I just had to share it. We go out to eat with Jo Jo and Drew at least once a week so when we decided to go to Golden Corral, I put my Bacon Salt in my purse to let them have a taste. I only wanted them to have a taste but before I knew it they were putting it on EVERYTHING. I've very stingy with this jar. At one point they were trying to sneak it home with them. Not going to happen. I let them know right away they could go to www.AlwaysFits.com and get their own bottle for only $4.99.

I'm not sure that I can pinpoint exactly which recipe I love this Bacon Salt in the best. Everything I've tried it in taste so delicious. I've added it to scrambled eggs, Salmon Patties, Fried Chicken, Toast and butter, Veggies (it's so good on cabbage) and Salad. There is no end to what this can be used for. If you can think of something else I can try this in that I haven't mentioned please let me know in a comment.
Disclosure:
I received one or more of the products mentioned above for free using Tomoson.com. Regardless, I only recommend products or services I use personally and believe will be good for my readers.