Product Review and Giveaway
Some inventions just totally amaze me. The MoH Band (Memory On Hand) is one of those inventions. I can't imagine any student not wanting one of these. These fashionable USB wristbands allows users to carry all their digital files wherever they go. Hence the name Memory On Hand. Amazing! I'm sure at some point or another we all have lost important flash drives and can appreciate having the MoH Band with us at all times. They are very affordable with prices ranging from $19.95 to $24.95. They are sold as 2 GB or 4GB. I received a Cotton Candy MoH Band that Abby and I have been fighting over for a few days. It is that cute. She thinks it is a bracelet FOR HER and I'm thinking of all of the ways this will come in handy. Mimi is going to win this one ;). They have so many styles to suit everyone and they are comfortable to wear, made with silicone. Surprisingly they are very light weight, I hardly know I have one on when I wear mine. These wristbands are portable, convenient and so stylish! They have cameo, tye-dye, solid, glow in the dark, peace and so on.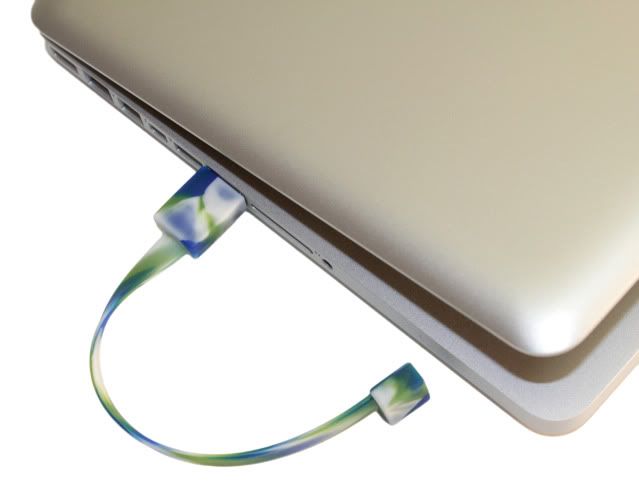 You can visit Memory on Hand to purchase your USB flash drive wristband. Memory on Hand donates 10% of profits to Scholarship America to support educating America's youth! Don't forget to connect with MoH on facebook and Twitter to stay up to date on these great products.
Memory on Hand is going to provide one of my readers with a MoH Band in a giveaway. To enter please use the rafflecopter form. Good luck and I hope the winner appreciates their MoH Band as much as I do mine. I wish I had one of these when I was in college. This giveaway is open to my U.S. AND Canada readers. Giveaway winners will get to choose the color of their MoH Band. Ohhhh it's going to be a hard choice, there are so many awesome colors!
Disclosure:
I received one or more of the products mentioned above for free using Tomoson.com. Regardless, I only recommend products or services I use personally and believe will be good for my readers.