Review and $25 amex Gift Card Giveaway
One2One Network is partnering with the makers of Centrum® multivitamins to introduce a new website called NutritionPossible.com. This new website was created to help make nutrition facts easy to understand and to have the information right at your fingertips. The first thing I did was to make a FREE account at NutritionPossible.com. I wanted to see how "easy" it was to navigate the site and how "easy" it would be to get the information I wanted to know about. If you are like me when I see all of the Vitamins and Supplements staring at me on row after row of shelves I'm confused about which ones I need. There are SO MANY different kinds.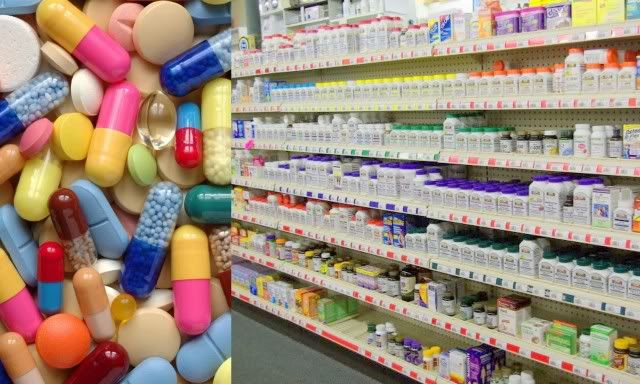 I'm different from you and you may not necessarily need the same things I do or I may not need the same things my mom might need. What I discovered about this new site is that NutritionPossible.com focuses on 3 key areas. Supplements, Food & Diet and Exercise & Lifestyle. I took the assessment test and it gave me a list of the vitamins I need to take based on my answers and the list of foods I need to work on improving. It even gave me a list of different activities I need to work on. I can update my plan at any time. It also gave me a coupon to use after I finished my assessment. Hurrah! I love coupons and I love saving money. At NutritionPossible.com I'm able to explore my health, learn about my nutrients and get tips and advice. I found the site easy to navigate and easy to understand. It's so much easier to shop for supplements when I know exactly what I need. This site really turned out to be a big help for me.
NutritionPossible.com is providing one of my readers a $25 Gift Card (American Express) in a giveaway to encourage you to take the assessment test. US 18+ to enter. Please use the rafflecopter form. Giveaway Rules.
This is going to be a super fast giveaway. I have a deadline on this one so PLEASE check your email Sunday afternoon, I'll end it early enough to contact the winner and give them a couple of HOURS to respond. I do try to contact my winners by every means available so it never hurts to leave your URL or facebook URL with you comment. Thank you so much for participating and good luck.
Disclosure:
I am participating in a sponsored campaign hosted byOne2One Network. While all opinions stated are my own, I make no claims about NutritionPossible.com as a product or its effectiveness.