I can't stand to take any of my grand-kids to a public restroom. I will beg them to wait until we get home (like that is going to help). It just gives me the hibi gibi's thinking of all of the germs crawling around in them. Luckily I found a product just for public restrooms that I don't leave home without.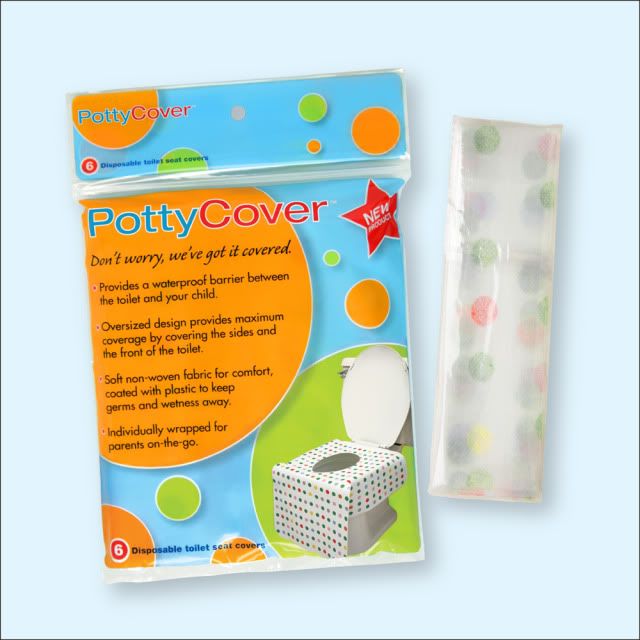 I was sent some disposable toilet seat covers to review. These covers are made of non-woven fabric coated with a layer of plastic, creating a waterproof barrier between the toilet and the child. Each individually wrapped PottyCover has a LARGE potty coverage (the largest on the market). These covers cover the entire seat of the toilet. They also cover the sides so those little hands aren't resting on something germy. It also covers the front of the toilet which I love because when they have shorts on their legs are exposed to the front of the toilet.
The first thing kids tend to do when they sit on a potty is put their hands right there on the seat to balance themselves. The worst one at doing this is Abby and I think it's because she is still so small she would easily slide on into the toilet if she didn't balance. UGGGG! I can't even imagine what all has been on the seats in a public restroom, but what I can imagine is enough to make my skin crawl.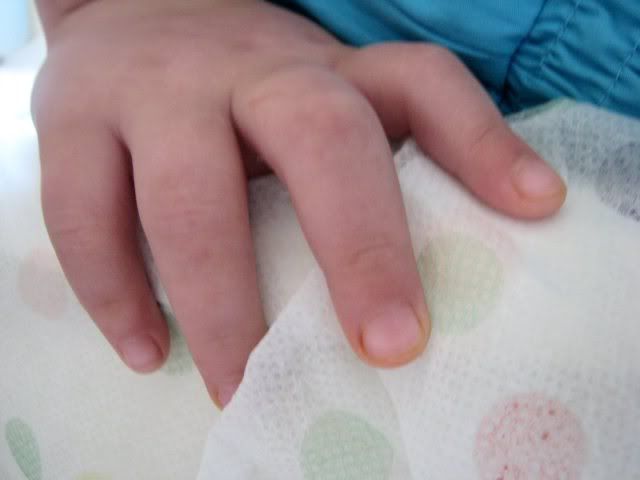 The second thing kids tend to do is swing their legs. Again, especially lil Abs who can't be still to save her life. Can you imagine what all is on the front of potties in a public area? People that squat don't always ring the hole, ya know? So it runs down the front. Or kids who don't wipe well. I don't need to tell you what all is on the front of toilets, I think you get the jest of it.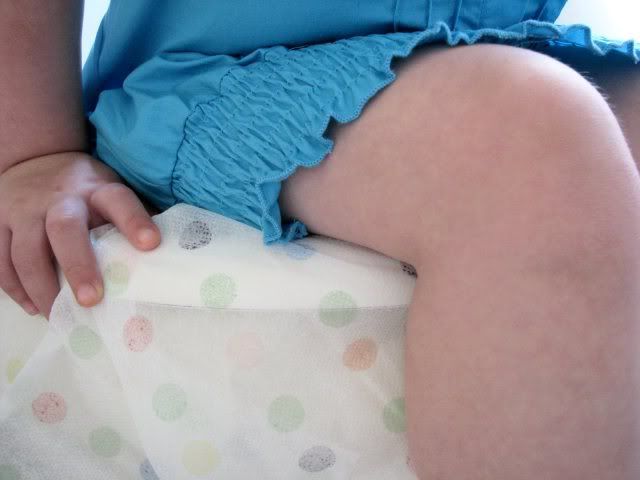 I've used 4 of the potty covers of the pack of 6 that I received. I will have to buy some more to put my mind at ease when we are out and about and need to use a public restroom. I haven't had any of the liners break or tear. It's comfortable to use with the non-woven fabric on the side to sit on. And it's fun and colorful with the cutsie polka-dots so the kids don't mind sitting on it.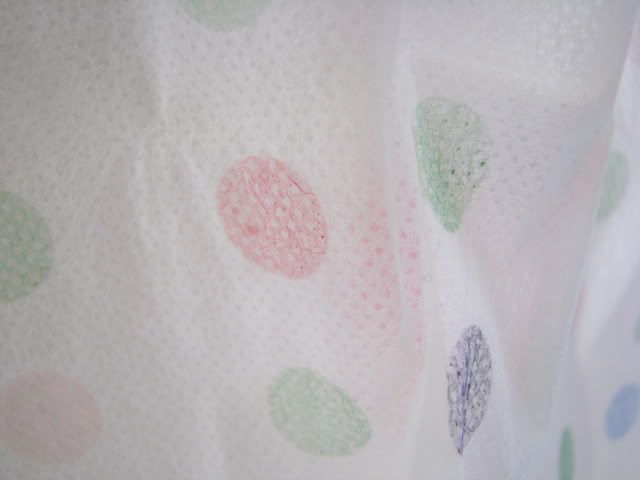 These disposable covers are really affordable which impressed me. They are individually wrapped so I don't have to take the entire pack when we go anywhere. I keep one in my handbag and one in my car for a spare. A pack of PottyCovers sells for $5.99 and it is available on Amazon, Ebay, all Buy Buy Baby stores around the country and at select Bed Bath & Beyond stores.
If you would like to give this product a try, please enter the giveaway using the rafflecopter form. I think you will be pleased with these disposable toilet seat covers. I am!
Us & CA 18+ to enter.
Please visit PottyCover.com. You can stay updated by liking PottyCover on facebook and following them on Twitter.
Disclosure:
I received one or more of the products mentioned above for free using Tomoson.com. Regardless, I only recommend products or services I use personally and believe will be good for my readers.