I recently had a chance to review a couple of bottles of TEAS' TEA and I was thrilled when they arrived. I also received a nice large and roomy reusable bag to use in place of those horrid plastic bags. I use reusable bags every time I shop. I keep some in my car at all times. It took me a little while to get into the habit of keeping some with me but I'm really glad now that I've kept it up. I'm doing my part to help save our planet and that's a really great feeling. What I really like about this company and why I wanted to try these products is because I look for products from companies that are committed to a better planet, and socio-economic betterment. ITO EN is a company that does that. They support alleviation of poverty. Their claim is that they "make a difference in many areas in terms of recycling the tea leaves in our production and working with specialized organizations to alleviate world poverty."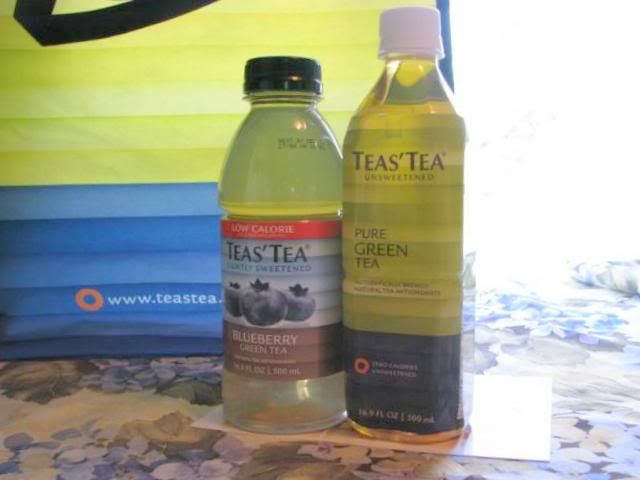 I'm sharing this information from the site because I'm amazed at what the recycled tea leaves are used for… I really hope you will take the time to visit the links.
Socio-economic and planetary betterment is part of ITO EN's DNA from green tea health benefits research, recycling waste, to reuse of the elements if production (such as making vending machines
and park benches out of recycled tea leaves). Click here to read more about ITO EN's sustainability involvement.
Here is what they have to offer in the line of teas…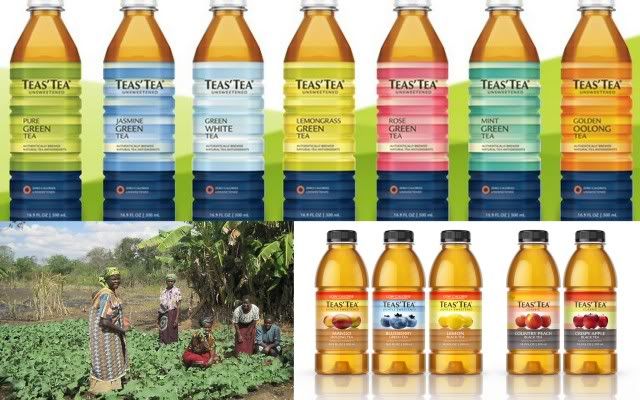 TEAS' TEA Unsweetened tea is high in antioxidants, unsweetened, and calorie-free. 0 calories. This tea surprised me. When you need a quick thirst quencher and pick me up grab a bottle of this. I took my bottle on a walk with me instead of water and I was NOT disappointed by it's taste.
TEAS' TEA Low Calorie is made with purified water, high quality tea leaves, naturally sweetened with a touch of cane sugar. It only has 40 calories per 16 oz. It comes in Blueberry Green, Mango Oolong, Lemon Black. The blueberry green was my favorite. We had it last night and I was sure wishing I had more of it. I shouldn't have shared it ha.
TEAS' TEA Classic comes in Country Peach, Crisp Apple. I didn't receive any of this to try but I really would love to try the Country Peach.
These products can be purchased at Whole Foods Market nationwide, and ITO EN.
Teas Tea would like to give one of you the chance to try their tea by offering a giveaway. Please use the rafflecopter to enter. Good luck and thank you for participating. US 18+ to enter.
Disclosure:
I received one or more of the products mentioned above for free using Tomoson.com. Regardless, I only recommend products or services I use personally and believe will be good for my readers.