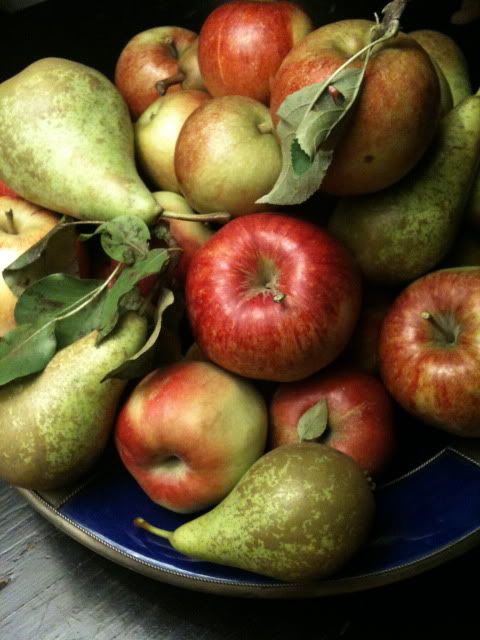 I love fruit so much that I have it with every meal. We grow some of our own fruit trees but there are quite a few that we don't grow so I have to buy what I want at the Farmer's Market. I also buy a lot of dried fruit and nuts. It lasts so much longer than fresh fruit. I use it to make up tasty dried fruit trays, we eat it in our cereal, I use it in my breadmaker for delicious fruit and nut breads, we make fritters with it and we just use it in quite a lot of recipes. Dried fruit isn't always easy to find in our area so I really wanted to review this dried fruit which can be purchased online and shipped straight from the company. We do make our own dried fruit when we have time. However, time is something I don't have a lot of. I watch my grand-kids when I need to and one of them I watch on a daily basis. If you have or have ever had a 4 year old then you know how busy I stay.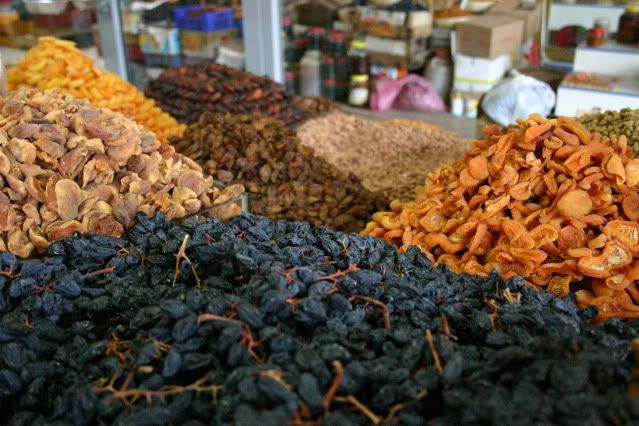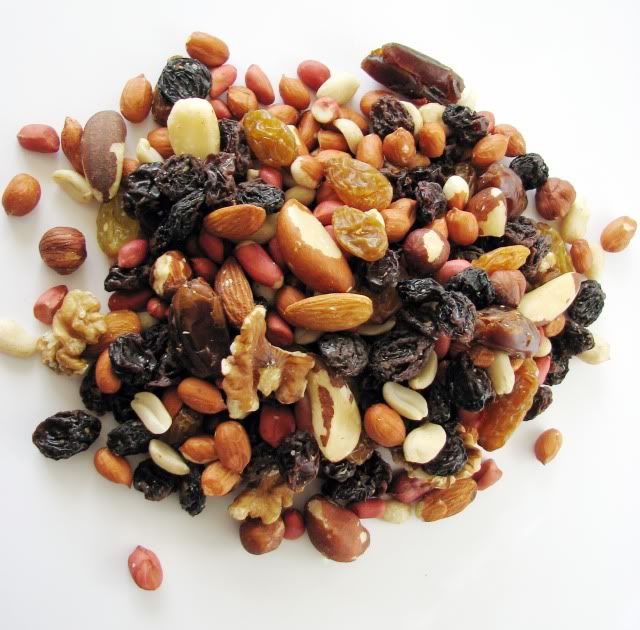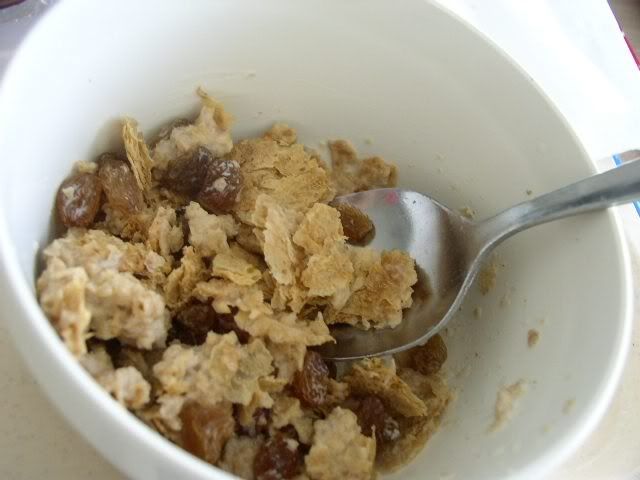 Bella Viva Orchards Inc sent me a Eco Fruit Tote, 9.5lbs, $90 Value. My Dried Fruit Gift was loaded with Healthy Snacks and Gourmet Food. My mouth literally hit the floor when I saw what all they sent me.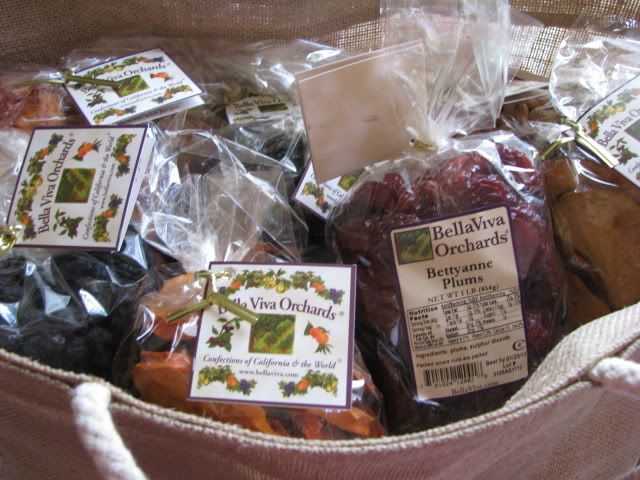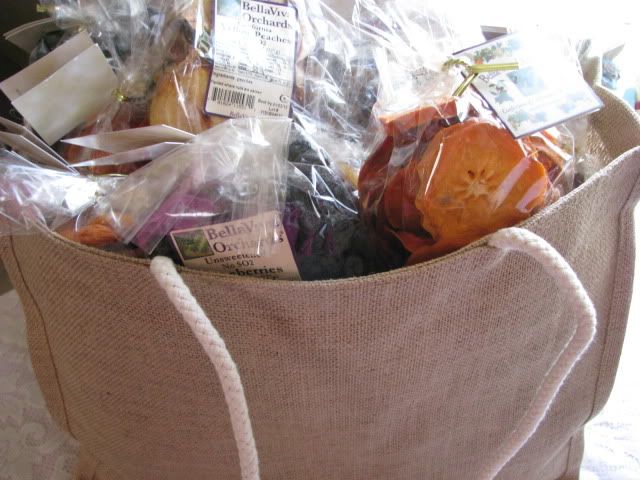 My reusable canvas shopping tote (which I love to death and it will be used quite a lot as I shop at the Farmer's Market this year) was packed with 9½ lbs of dried fruit:
1 lb Dried Yellow Peaches
1 lb Red Flame Seedless Raisins
1 lb Cashews
1 lb Dried Betty Ann Plums
1 lb Almonds
1 lb Dried Slab Apricots
1 lb Dried Pitted Prunes
1 lb Dried Pears
12 oz Natural Dried Blueberries No SO2
8 oz Natural Dried Yellow Peaches No SO2
8 oz Natural Dried Persimmons No SO2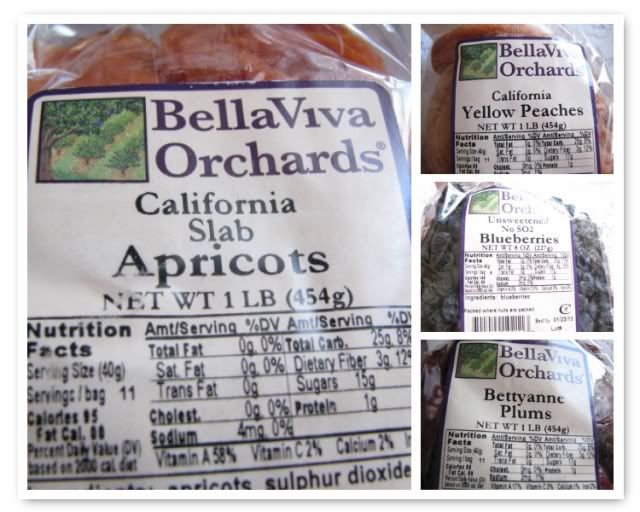 The winner of this giveaway will have the same reaction as I did I'm sure. When the UPS carrier arrived with my products I couldn't figure out what was in the box I got as I was taking it inside because I couldn't remember anything heavy that I was reviewing. All I could say was wow when I got it opened. And then I/we, Abby and I started sampling lol. I've never eaten a prune before but I felt like I had to try everything for my review. It was so good. I can't believe I've never eaten one.
We sampled each of the items that came in my Eco Fruit Tote but I wanted to see how the fruit tasted in something I bake. That's important because I do a lot of baking with dried fruit and nuts. I decided to make a blueberry bread loaf for breakfast this morning so I could score points with Abby. I was actually intending to make scones but at 4 am my scones were not cooperating. So a blueberry loaf it was. Imagine a nice hot loaf of blueberry bread slathered in butter. OH MY! What a taste of heaven.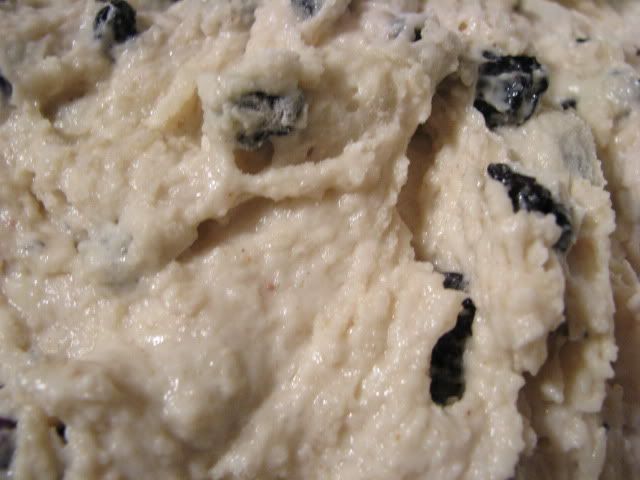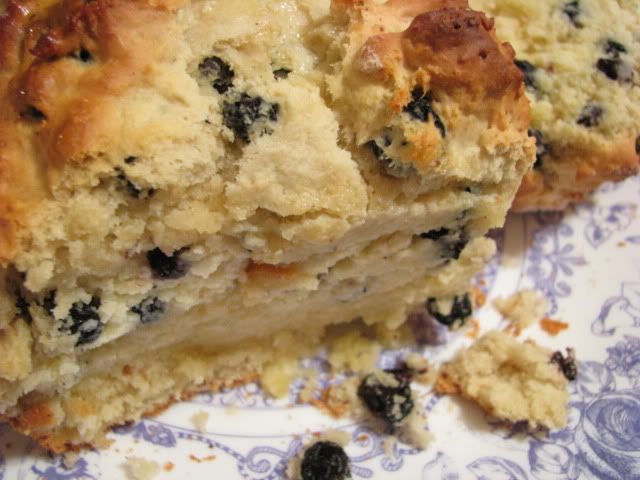 I am extremely pleased with each item I received. I still can't believe I loved their fruits and nuts so much that it inspired me to try some prunes. The fruits and nuts are so good. Just so good. Sweet, tasty, perfect. This tote and fruit gift would make anyone that I know smile from ear to ear when they receive and sample the goods. A definite 5/5 rating which I will add to the product page. I would love for the winner of my giveaway to receive this special gift in time for Mother's Day so I will end the giveaway on May 1st. I will select a winner from random.org on May 1st and notify the winner in an email. Be watching for the subject WINNER BellaViva.com.
For whatever reason rafflecopter isn't working for me this morning but we aren't going to stress that, random.org works just as well. Good luck everyone. I really and truly wish you could all win this one. Be watching for a 10% off code I will be posting as soon as I receive it.
US 18+ to enter
Mandatory Entries.
1. To enter this giveaway you must "like" BellaViva.com on facebook AND thank them on their facebook wall for the giveaway at Terri's Little Haven. This counts as one entry. Please leave your facebook name and the URl in a comment.
2. To gain another entry please "like" Terri's Little Haven on facebook AND give me a hug or say hey on my facebook wall. This will count as one entry as well. Please leave your facebook name and the URL in a new comment.
3. To gain a third entry please visit BellaViva.com and tell me in a comment something you like from the site. This is a nice gift. Please take a few minutes to view all of their products while you are there in appreciation of their generosity. I bet you can find a lot of items that you would love to try.
Optional Entries
You can tweet about this giveaway up to three times a day. Each time will count as an entry. Please allow 4-6 hours in between each tweet. Please leave the Twitter URL each time you tweet. You can use the tweet button at the bottom of the post or tweet this message:
Enter to #Win BellaViva.com #Giveaway Eco Fruit Tote, 9.5lbs, $90 Value @terrishutterbug http://bit.ly/IwMwTK
You can share this giveaway on facebook up to three times as day as well. Each time will count as an entry. Please allow 4-6 hours in between each share. Please leave the facebook URL each time you share.
You can share this giveaway on G+ up to three times a day. Each time will count as an entry. Please allow 4-6 hours in between each share. Please leave the G+ URL each time you share.
Thank you so much for participating.
Disclosure:
I received one or more of the products mentioned above for free using Tomoson.com. Regardless, I only recommend products or services I use personally and believe will be good for my readers.