I had a chance to participate in a Stanley Steemer review and giveaway and I happily jumped at this opportunity. I've used Stanley Steemer in the past and I know what an awesome job they do. When my kids were small I got a bad stain on my floor once and I tried everything to get it out. I even rented a steam cleaner when all of my spot cleaning efforts failed. I had white carpet which wasn't practical with small children. At the suggestion of my neighbor I called Stanley Steemer and they got the stain out plus stains I hadn't noticed until they were doing my carpet. I've been a fan of theirs every since and I quit buying white carpet lol.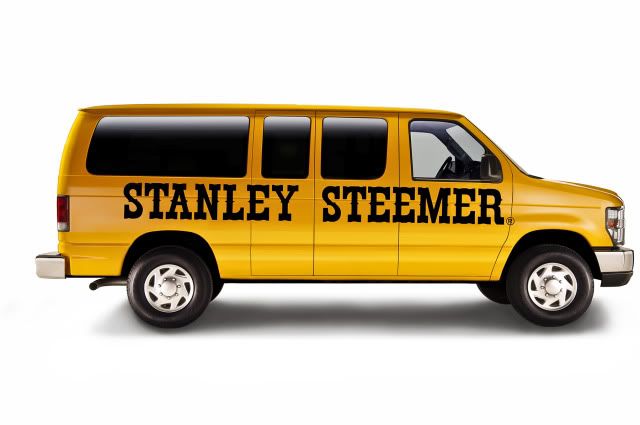 I was so excited that Stanley Steemer was going to be a part of my Spring cleaning this year. They are a great choice to do the deep cleaning my home needs. I had a list of questions to ask them and picked an area where I could set up my tripod. I was READY *excited squeals*. Unfortunately when I called to set up my appointment for them to come and do my floors I was soon to discover that I now live in an area that is too far away for them. Gotta love these small towns in Georgia ;). Lucky for you because I'm giving away my Gift Card as well as an additional Gift Card for Stanley Steemer. 2 lucky winners will each receive a $100 gift card.
I'm going to tell you a little about Stanley Steemer for those that have never used them. Almost everyone I know has hardwood floors and I was surprised to learn that Stanley Steemer cleans hardwood floors. This was a new discovery for me. Stanley Steemers expertise extends to hardwood and tile floors, air ducts, water damage restoration, auto, boats, RV's, furniture and more. So as you can see, even if you don't have carpet, Stanley Steemer can help with your other needs.
If you would like to give Stanley Steemer a try then please enter this giveaway using the rafflecopter form below. Good luck.
www.StanleySteemer.com |Also find Stanley Steemer on:
Tweet

"Disclosure: The gift certificate, information, and additional gift pack have been provided by Stanley Steemer through MyBlogSpark."