I wanted to give the Kendall GelThotic shoe inserts a try for the Mr. He has flat feet and I'm not sure if this is what causes pain in his feet, but something does. He has tried these gel inserts in every pair of shoes he wears and has had some really good results with a decrease in foot pain. He hasn't been able to wear them in his boots, they slid around too much. He does wear them every where he goes in all of his casual shoes.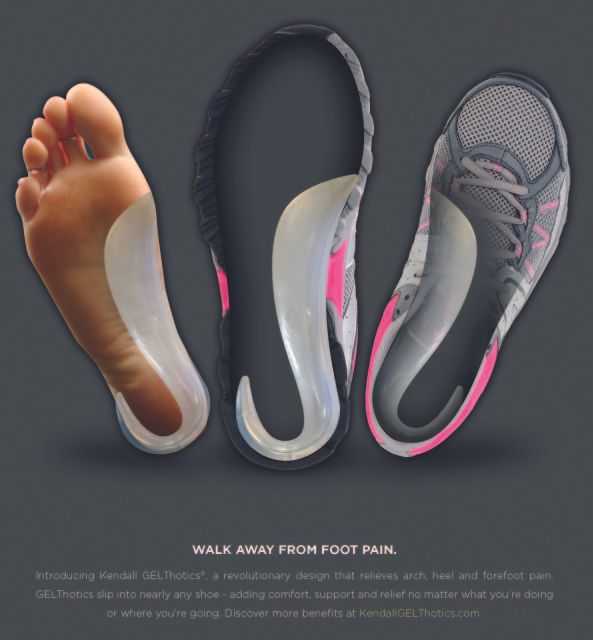 His take on the Kendall GelThotics is that he hardly notices he has them on with his shoes. They are super lightweight and require less space in his shoe than any other orthodontic he has tried. He's tried just about every other shoe insert there is, but never found one he wanted to purchase again. He just didn't like the feel of any previously tried orthodontic inserts, and he has assured me that he would like to continue wearing these.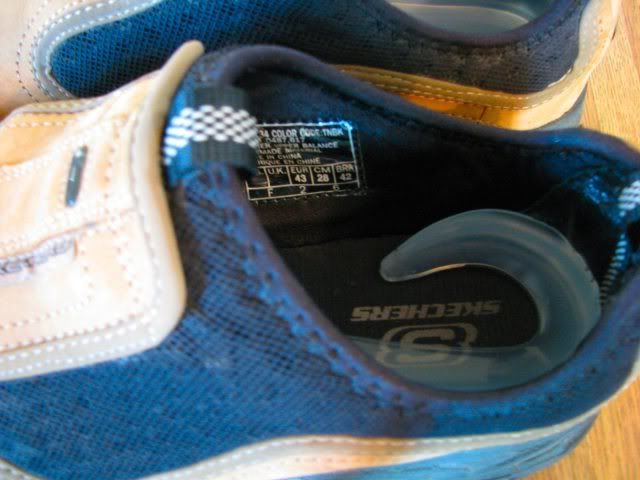 One of the reasons he likes these inserts over any other is that they are water and moisture proof and cannot absorb microbes and odors. He washes these with bath soap and water and that is really the only upkeep they need.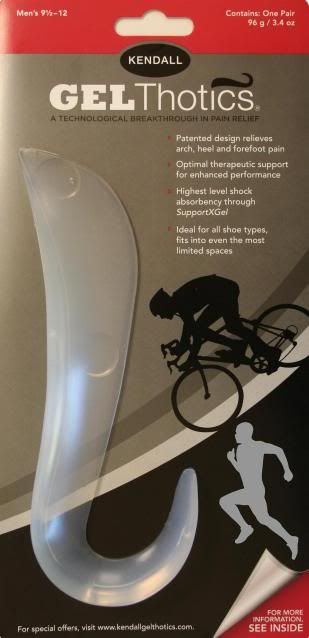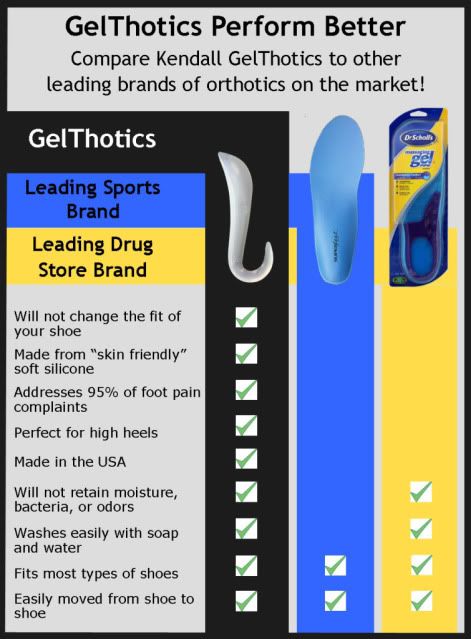 I didn't realize that these Kendall GelThotics could be worn in high heels until we received them and I was reading up on them. I do want a pair for my heels. I love heels, but my feet don't love me for wearing them. These inserts have been shown to show significant reductions in plantar fasciitis, forefoot issues, and more. They are made from skin friendly soft silicone and are super flexible. The only thing I can think of to compare their flexibility and feel to would be a plastic fishing worm. In fact, Abby asked her grandpa if he was going fishing with them :).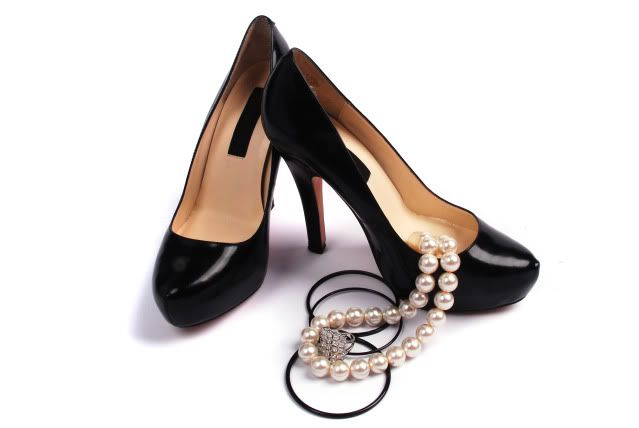 The Mr. is happy with these Kendall GelThotics, and when he's happy, I'm happy. He said he would give them a 4/5 because he can't wear them in his boots, but I give them a 5/5 because he has not complained about his feet one time since he got the Kendall GelThotics. Just saying…
You can purchase Kendall GelThotics for $59.99.
CONNECT WITH KENDALL GELTHOTICS
T W I T T E R
L I N K E D I N
Kendall GelThotics has agreed to provide one of my readers with a pair of inserts for a giveaway. Please enter using the rafflecoper form provided below. US 18+ No PO Boxes please.
Disclosure:
I received one or more of the products mentioned above for free using Tomoson.com. Regardless, I only recommend products or services I use personally and believe will be good for my readers.