We had a really busy but fun Mother's Day weekend; by late afternoon Saturday I was dragging. There was still much to do and I knew I needed a pep me up to make it through the rest of the day. Sitting on the table was some Biscotti Bites I had received to review. Coffee was brewing and I started thinking about how wonderful the Almond Dark Chocolate Biscotti bites, Classic Almond and the Caramel Milk Chocolate Biscotti Bites would taste with my coffee. Biscotti Bites are a new mini version of Nonni's Biscotti. Italian Biscotti has been a family tradition in many homes for generations.
I opened each of the bags and let my tired body relax. Oh my gosh. The Almond dark Chocolate had bits of almonds and delicious buttery Biscotti dipped in dark, rich, chocolate. The Caramel Milk Chocolate was filled with creamy caramel flavor bursting out in every bite. The milk chocolate was a delight. While these were utterly delicious, I think the Classic Almond is my favorite. I love almonds and I couldn't get enough of the sweet flavor of almonds in these Biscotti Bites. Biscotti are gourmet dunking cookies and I really enjoyed dunking them in my coffee. The Mr. enjoyed his with a glass of cold, fresh, milk. These delicacies are made with real eggs, butter and bittersweet chocolate.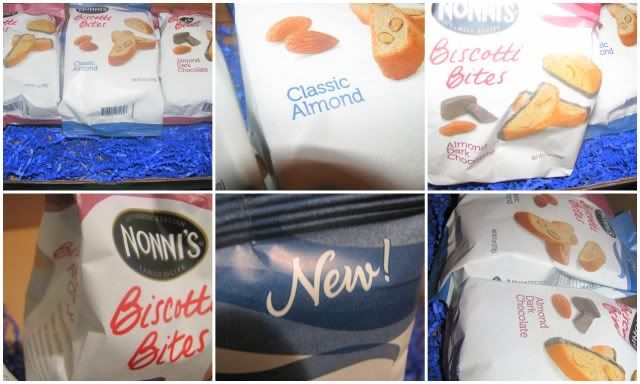 While the Mr. and I were having our pick me up, I decided to take some photos so I could enter the Nonni's Biscotti Sweepstakes. Speaking of the sweepstakes, if you would like to enter the weekly sweepstakes, all you have to do is upload a photo of your Biscotti moment. You could win a once in a lifetime trip for 2 to Hollywood. That's a really good reason to slow down and take a Biscotti moment.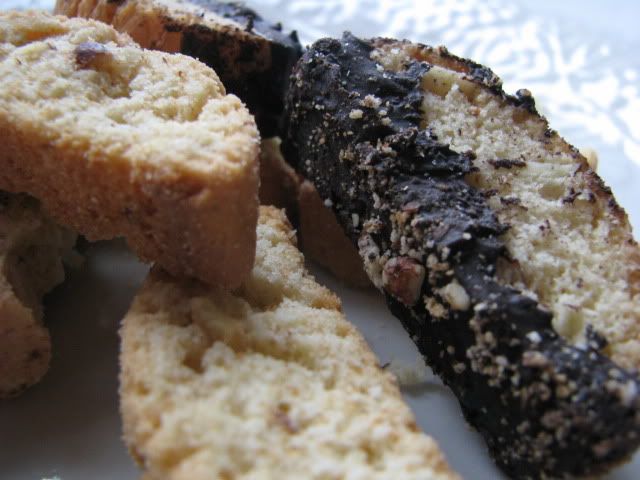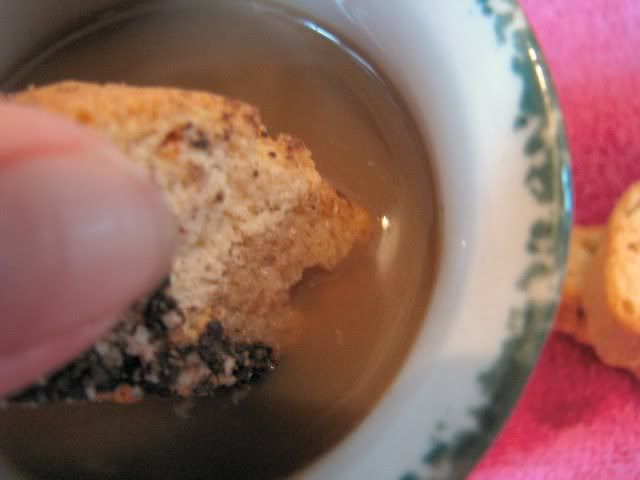 Of course Abby had her own Biscotti moment by sneaking off with a bag. Caught in the act…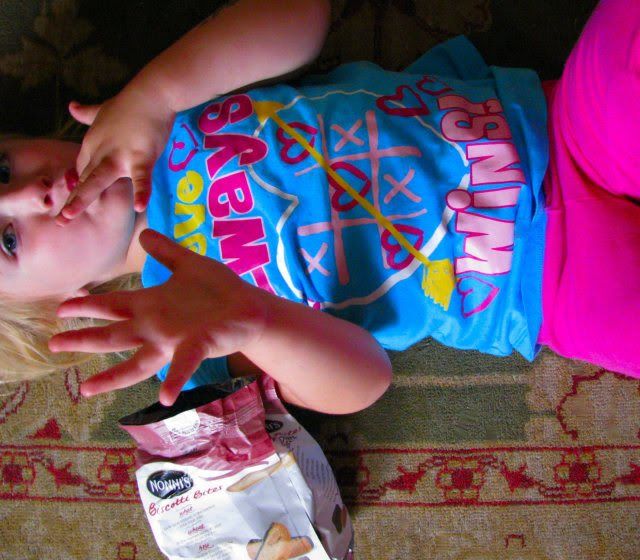 Don't forget to go enter the Nonni's Biscotti Sweepstakes. Good luck and may the best Biscotti moment win.
Disclosure:
"I wrote this review while participating in a campaign by Mom Central Consulting on behalf of Nonni's Biscotti and received a product sample to facilitate my review and a promotional item to thank me for taking the time to participate."