I've taken the "Healthy Snacking Challenge" and I hope you will consider taking the challenge with me. What I've done is to swap out mine and my family's unhealthy snacks in exchange for Orville Redenbacher's SmartPop. I've always enjoyed popcorn; I think it's my favorite part of going to the Cinema. Yummy, salty, buttery, theater, popcorn; It's a weakness that I haven't been able to overcome. Realizing that this could be a health problem if it continues, the first thing I need to do is to swap my unhealthy popcorn for healthy popcorn, popcorn such as SmartPop.
I received Orville Redenbacher's SmartPop to see if I could actually take the challenge. I haven't been that eager to give up my salty, buttery, popcorn; It would take a really good healthy replacement to convince me that I can have the flavor I love without the bad stuff. I don't have to watch my weight like some people and I'm lucky in that respect, but I do want to live healthier and longer. I think keeping up with the grandkids has kept me younger in some ways, but as today is my birthday, I realize I am becoming more health conscience as I age. Not only that, but I want my grandkids to learn to live and eat healthy while they are young, and while I'm still around to teach them. I am continually trying to explain why something is good for them or why something may be bad for them, I want them to understand that not all healthy food has to taste bad and that because a certain food or snack tastes yummy it is not necessarily bad for them.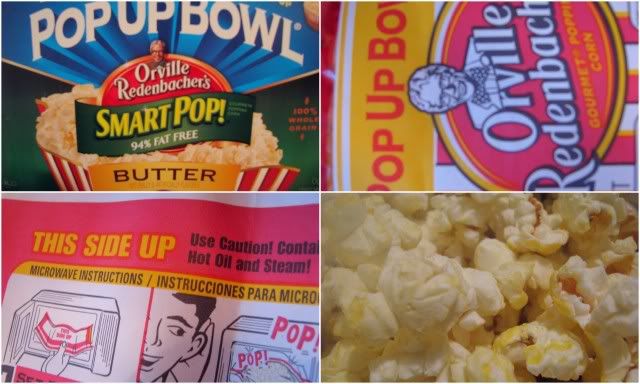 Orville Redenbacher's SmartPop is 94% Fat Free and made with 100% whole grains. Calories? Well yes, there are some, BUT, there are only 15 calories per 1 cup of popped popcorn. Calories from Fat? A big whopping 0 per 1 cup of popped popcorn. The SmartPop is a really good source of fiber and has less than 2% salt. After reading what this does and does not have in it you may be thinking yuck, how can something that good for you taste good? I don't know the answer to that, but I do know that it does taste good. I don't say that lightly; I pride myself on being an honest reviewer because that's really important to me.
How about a good for you snack and a MESS FREE one as well? The SmartPop Gourmet Popcorn comes in it's own paper pop up bowl. Pop it, eat it and toss it, without having to worry about the calories or the mess. So there you have it, a healthy, scrumptious, mess free snack.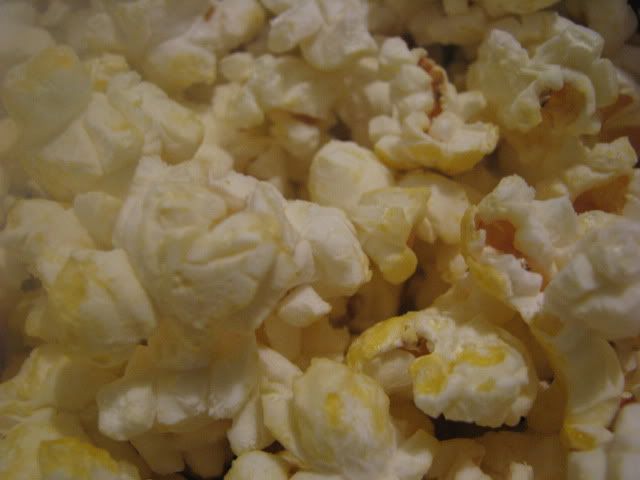 10 of my readers will get a chance to try a box (6 bags) of this Orville Redenbacher's SmartPop so you can take the healthy challenge with me. If eating healthy is your lifestyle preference, then please enter the giveaway to see how you and your family like this new snack popping corn. In the meantime, head to Orville Redenbacher's Facebook page and grab a $1.00 off coupon and be sure to check out the Pop Cam Game while you are there.
To enter the giveaway please leave me a relevant comment telling what you love most about popcorn, and/or why you would like to snack healthier with Orville Redenbacher's SmartPop. This counts as one entry.
Use the share buttons to share this giveaway on Twitter, facebook, G+, Linkdin and or Pinterest for additional entries. To qualify for an entry you need to post the URL where you shared the giveaway which can be found by clicking on the timestamp below the post on most social media sites. Each share counts as one entry and you can do one or all of them daily (you will need to post each one in a different comment in order for the plugin to count the entry). If you share somewhere else you can count that too just please be sure to leave the URL so your entry will count.
Subscribe to Terri's Little Haven on facebook for one additional entry. Please be sure to leave your facebook name in a comment.
Thank you for participating. The winner will be selected by a WordPress Giveaway plugin. I will post the winning entry screenshot in a comment when the giveaway ends (on or around May 28th) and notify the winner by email.
Disclosure:
"I wrote this review while participating in a campaign by Mom Central Consulting on behalf of Orville and received product samples to facilitate my review and a promotional item to thank me for my participation."