I received a box of Children's Oxylent to review and I put it to the "unsuspecting" Abby test. I've tried to get her to take vitamins but she just doesn't like them. I've tasted every kind I've given her and I have to agree that they do taste chalky. Some are a little more fruity "chalky" than others, but they are still chalky tasting. I had pretty much given up on trying to get her to take any daily vitamins until I had the chance to try the Oxylent.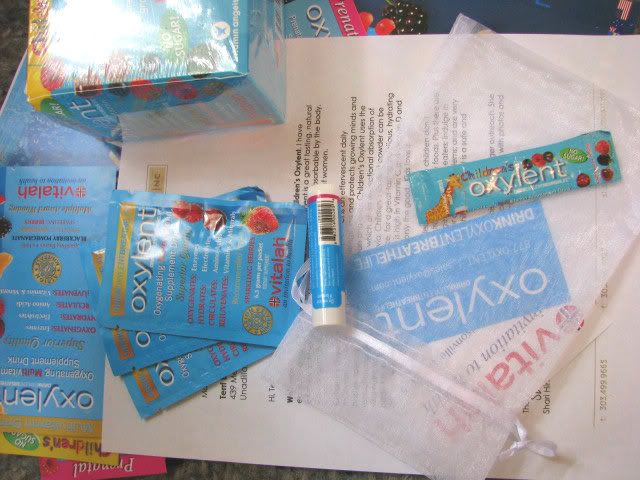 When I received the Oxylent, I added a pre-measured packet to her water (4-6 oz) in her cuppie without making a big deal about it. I wanted to see if she would drink it thinking it was punch since it's bubbly berry punch flavored. She drank a little down then realized this was something new to her. She wouldn't drink any more until I showed her what it was. I showed her the cute box with a girraffe drinking it from a straw and we had to pour her supplement drink in a big girl cup and hunt down her crazy straws so she could drink it like the girraffe. That girl. After checking the box out, she finished the drink and wanted more. Of course she had to wait until the next day for another cup.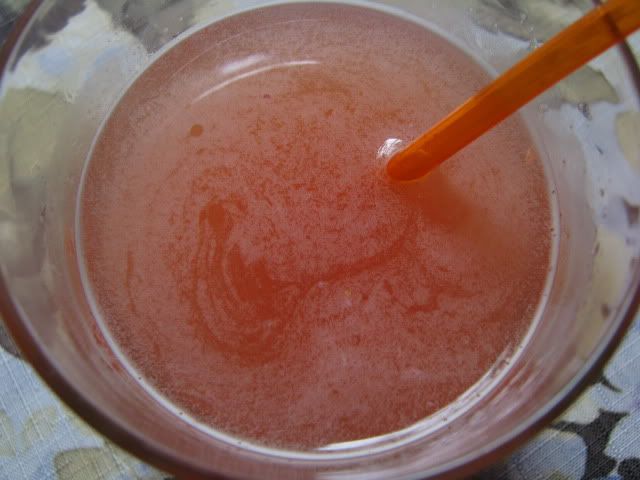 The Children's Oxylent nurtures, strenghtens, protects growing minds and bodies. Abby liked it, I wouldn't say she loved it because it did take her a little while to finish the 4-6 oz drink, but she continues to drink it daily and that is a releif to me. I haven't tried it on the older kids but I can vouch for the taste. I try everything I give her so I did have some of this myself. The taste is pleasant enough to me which is saying a lot since I'm as picky as Abby is. All of the ingredients and supplemental facts are listed on the box. I always like to see what exactly is in produts and i was happy to see that there is no sugar added to this supplental drink.
Be sure to check out Children's Oxylent. You can purchase a 30 day supply for $34.95. Discount code: BLOGOXYLENT. The discount code is good for 15% off an entire order and will end May 31st.
One of my readers will win a box of Oxylent to try for yourself.
CONNECT WITH VITALAH
Disclaimer:
All opinions are mine. I did not receive a product in exchange for a positive review. I did receive a product to review in exchange for an honest review.
These statements have not been evaluated by the FDA and should not be used to treat and diagnose. Please refer to your health care provider before making changes in your health plan.