I'm always excited when I review products that perform above and beyond what I hope they can do or accomplish. Such is the case with a recent review I had the pleasure of writing for some wonderful foot care products from profootcare.com.
Please take a second to read my review, I'll wait right here until you finish :).
I have been so impressed with the products I received, that I have been telling all of my friends and family members about them. While everyone else has been hiding their post winter, dry, chapped, feet, I've been showing off my soft and sexy feet in the latest popular shoe styles. No aching ugly feet for the Mr. or me, no sirree.
Well guess what… You can have soft, and hopefully, pain free feet, to get your sprint on, as well. Profootcare.com is graciously supplying the following products in the below photo (wow, check out those insoles and inserts), to not 1, but 2, lucky, Terri's Little Haven readers. That's a whole lot of foot relief packed into 2 great giveaway packages. Estimated value, close to $100, each package.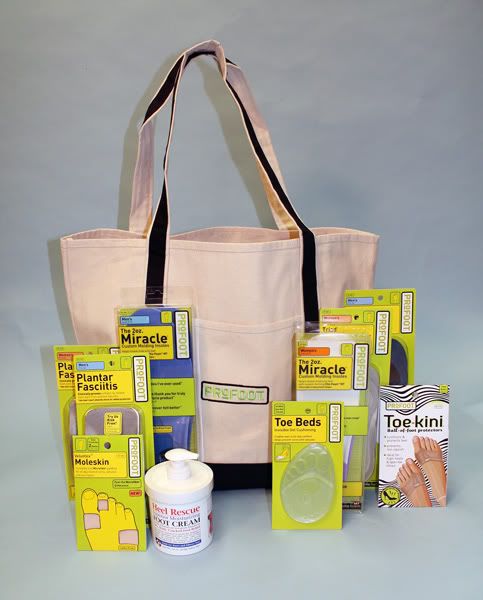 I hope you are as excited and appreciative as I am about this giveaway. To enter the giveaway is easy peasy using the rafflecopter form. US 18+ to enter. There aren't any mandatory entries but of course, the more you do, the better chance you have of winning. Good luck to each of you.

Disclosure:
I received foot care products for dry cracked skin and more, from profootcare.com to review. I was not under any obligation to post a review of the products unless I chose to do so, nor was I under any obligation to post a positive review. I was also not under any obligation to host a giveaway. …catch me if you can…ta da…