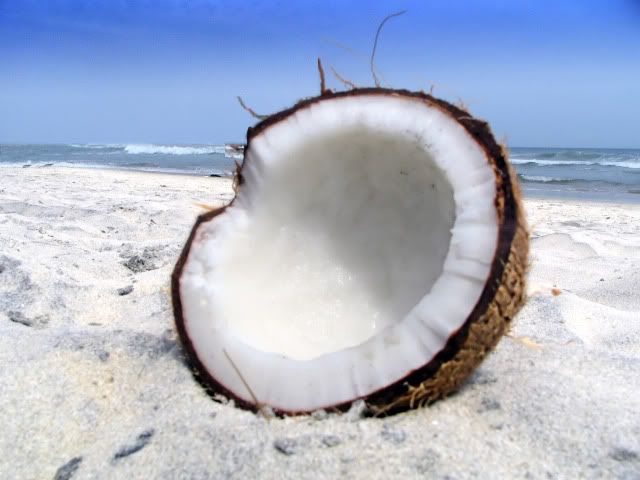 I have heard a lot of good things about Tropical Traditions Virgin Coconut Oil and I wanted to give it a try myself. I try to cook as healthy as I can; grandpa and I aren't getting any younger and health stays on my mind a lot these days. That stubborn ole Mr. of mine likes fried foods. I don't like to fry or eat fried foods because it's generally not healthy. This week ole grandpa wanted some fried fish. I cringed at the thought, until I was able to talk him into cooking the fish with the Tropical Traditions Virgin Coconut Oil I received to review. MISTAKE!
I was hoping to try the coconut oil in a couple of recipes before coming to a conclusion about it, like I do with all of my cooking product reviews, but before I knew it, ole gramps had dumped the entire jar of coconut oil into the frying pan. THE ENTIRE 32 OZ JAR. As it turns out, I did get to try the oil in several products because he fried hush puppies and french fries in the same oil he fried the fish in. It wasn't the same as my trying it in several different dish types, but such is life in my non perfect home :).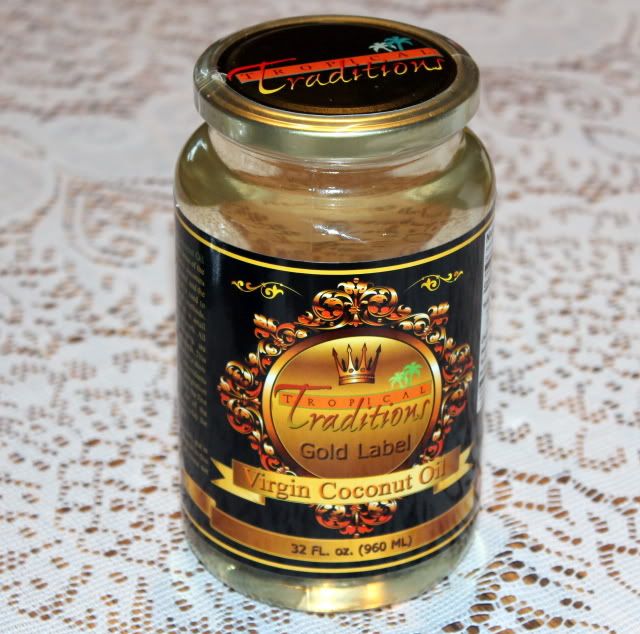 Now, you are probably wondering about the smoke factor while using the coconut oil to deep fry with and I can assure you that there was no smoke, which surprised me. The coconut oil survived the Mr.'s high temperature cooking. If there had been some smoke, that would have been okay with me as long as the oil didn't burn before finishing our meal. I'm happy to say that neither happened. I'm still bummed though that he used the entire jar lol. If he didn't cook so darn good that little error would have him banned from the kitchen for sure.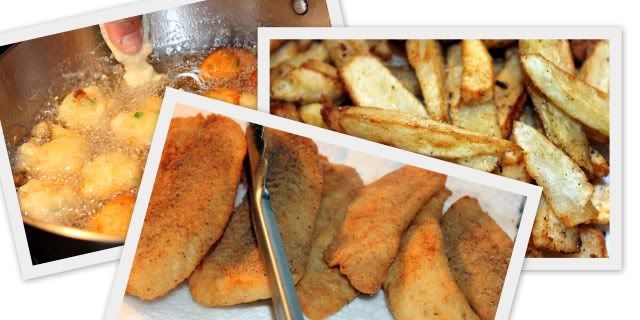 The fish fried up so pretty and it had no greasy look or taste to it at all. I was expecting a strong coconut taste due to the amount of oil that was used… not the case. The oil smells like coconuts (yummy), but honestly, it didn't alter the taste of the fish at all. The fish was absolutely delicious.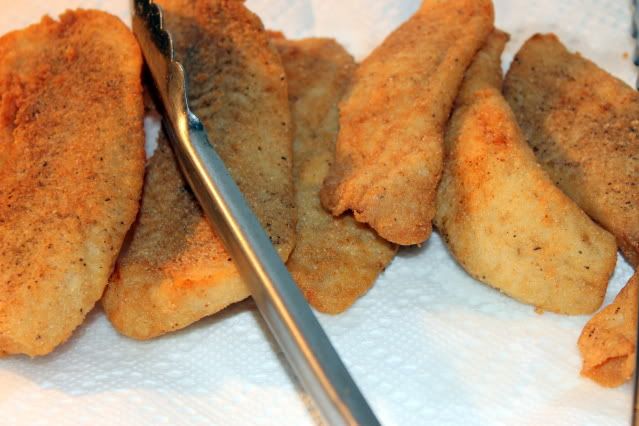 And so were the hush puppies…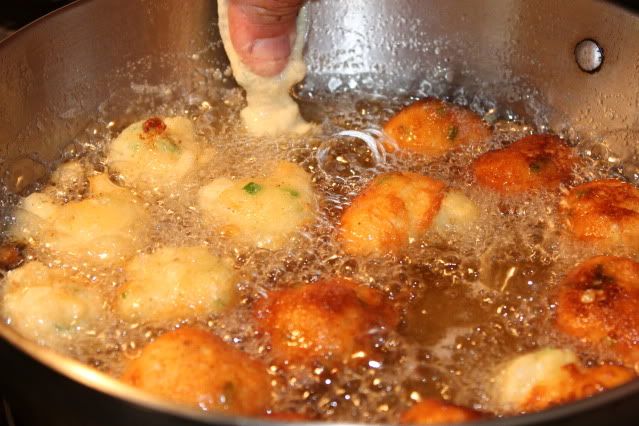 And the fries…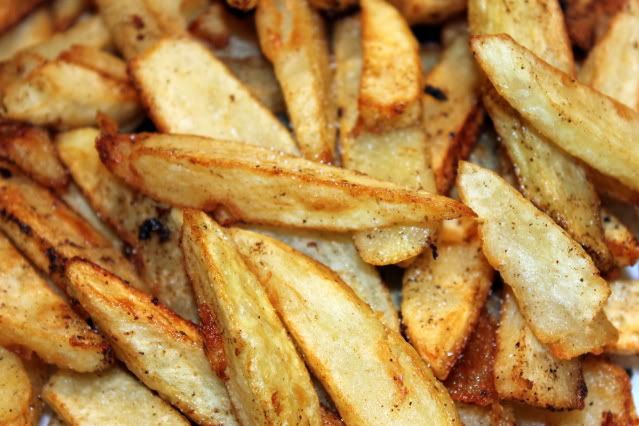 If you live in the US or CA and are 18+, you can enter to win 1 quart of Gold Label Virgin Coconut Oil to try it for yourself!
Tropical Traditions is America's source for coconut oil. Their Gold Label Virgin Coconut Oil is hand crafted in small batches by family producers, and it is the highest quality coconut oil they offer. You can read more about how virgin coconut oil is different from other coconut oils on their website: What is Virgin Coconut Oil?
You can also watch the video they produced about Gold Label Virgin Coconut Oil:
Tropical Traditions also carries other varieties of affordable high quality coconut oil. Visit their website to check on current sales, to learn about the many uses of coconut oil, and to read about all the advantages of buying coconut oil online. Since the FDA does not want us to discuss the health benefits of coconut oil on a page where it is being sold or given away, here is the best website to read about the health benefits of coconut oil.
Disclosure:
Tropical Traditions provided me with a free sample of this product to review, and I was under no obligation to review it if I so chose. Nor was I under any obligation to write a positive review or sponsor a product giveaway in return for the free product.