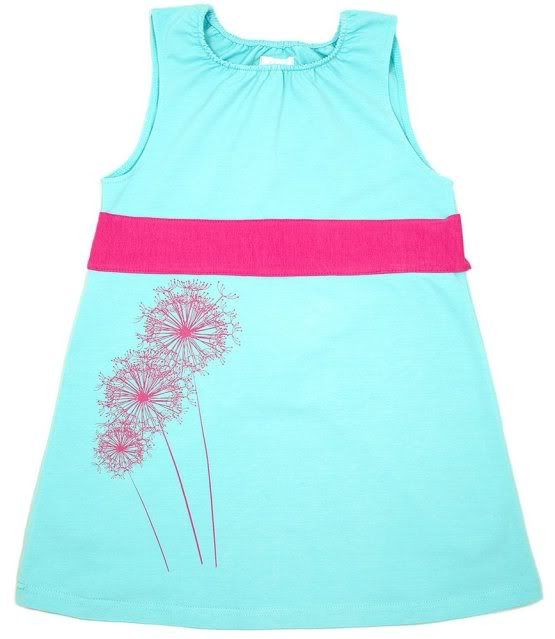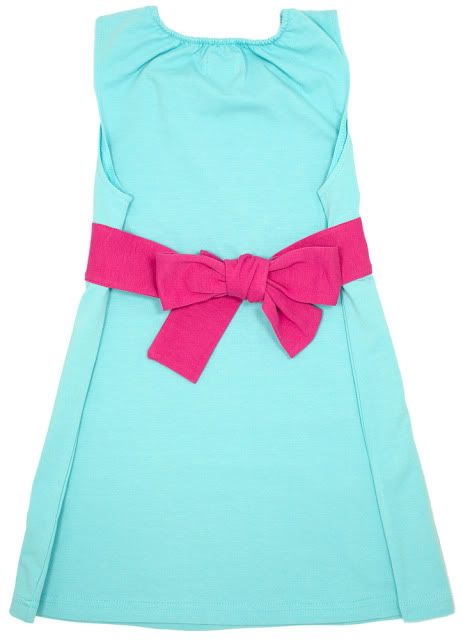 This adorable, Organic, Dandelion Dress in Sky Blue, by Dandelion Baby Children's Boutique, is so cute that I've been gushing about it to everyone every since we received it. We had quite a few guests over Sunday for lunch and Abby had to show it off and model it of course. I don't blame her for wanting to wear it, it's so soft and it looks so comfortable. Of course when you are 4 years old something this cute makes you a princess. It's been difficult to keep "Princess Abby" from wearing it every single day. I love the colors of the dress a lot which is why I selected this particular dress to review. The Mr. and I just happen to have the same sky blue paint in our bedroom. All I need is to stencil the cute dandelions on my wall and I'd be as happy as a lark.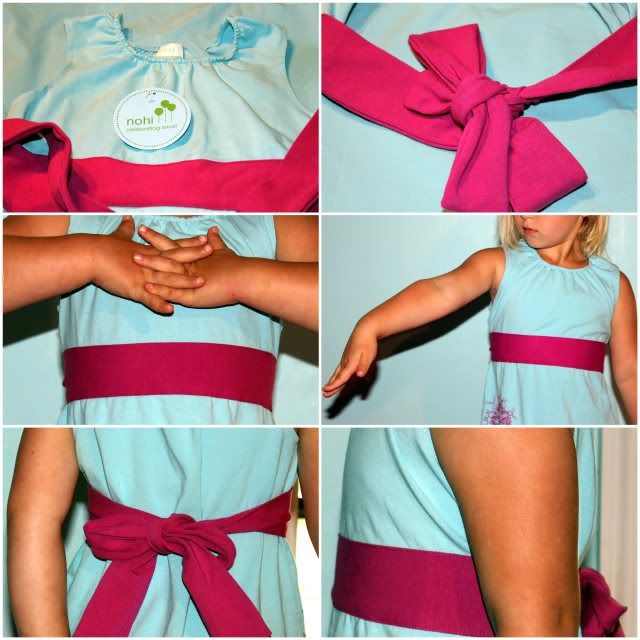 This dress is made with organic cotton, bamboo fiber and lycra blend. I'm impressed with the beautiful stitching. I couldn't find one single flaw in it, and trust me I looked. I'm very pleased with the gathered neckline, the dress doesn't fall down over Abby's shoulders like some dresses I've purchased does. Don't you hate when that happens? The sash is 2 inches wide and is made with the same soft cozy material as the dress. The dress goes below Abby's knee and the size is true to fit. She wears a 5/6 and she has plenty of room to move about and grow with the dress. Luckily, it's machine washable so I don't have to worry about any special care when laundering it. The graphics are printed with water based inks. Water based inks are of course environmentally friendly and as you can see on the dress, they have a beautiful print quality. Another perk is that they last, they are very durable. I'm extremely happy with the quality and uniqueness of this dress. It gets a 5/5 star rating from me.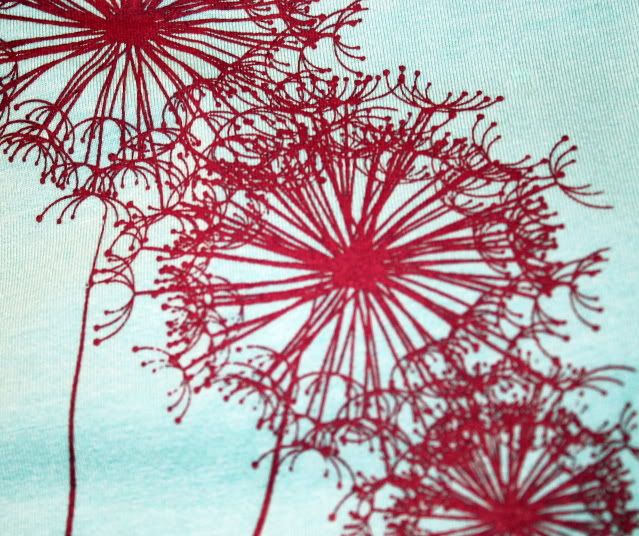 Dandelion Baby has some of the most popular brands on the net, and my goodness does it ever have some of the cutest items I've ever seen. Abby seconds that. I really love the affordable yet unique products at Dandelion Baby. I also appreciate that I can buy clothing, toys and accessories all in one place. Be sure to check out Dandelion Baby and sign up for their newsletter or RSS Syndication while you are there. You can also "like" Dandelion Baby on facebook to stay up to date.
Be sure to let me know what your favorite Dandelion Baby item is.
If you would like the chance to win one of the adorable Organic Dandelion Dresses by Nohi Kids, please use the rafflecopter form to enter. US 18+.
Disclosure:
I received one or more of the products mentioned above for free using Tomoson.com. Regardless, I only recommend products or services I use personally and believe will be good for my readers.