If you love looking slim and trim in a swimsuit, I think you are going to be pleased with the 2012 line of swimwear at Swim Spot. "The 2012 ATHENA swimwear collection is slimming, sexy, and supportive." I browsed all of their swimsuits and I fell head over heals in love with one of their one piece bathing suits. The swimsuit I selected is the Luxe By Lisa Vogel – Opening Night Maillot. It's so glamorous, I'm the envy of everyone I've shown it to.
What I really love the most about this swimsuit is it's ability to camouflage imperfections. Lets be honest here, everyone has imperfections, somewhere. The wrap style on this swimsuit gives me confidence even when I'm feeling a little heavy in the mid section. I was a little worried about the fashionable embellishment until I discovered that it's rust and heat-resistant. I don't have to worry about getting it wet or sunbathing with the suit. I'm lacking in the "ta ta" area but the suit makes me look and feel busty. It has padding in the chest area which gets a big thumbs up from me. The swimsuit is completely lined. It's made with 89 % Micro Nylon and 115 Spandex. While I like being glamorous and wearing trendy clothing, I don't like my bottom exposed to the world. My buns are completely covered in my new Opening Night Maillot swimsuit.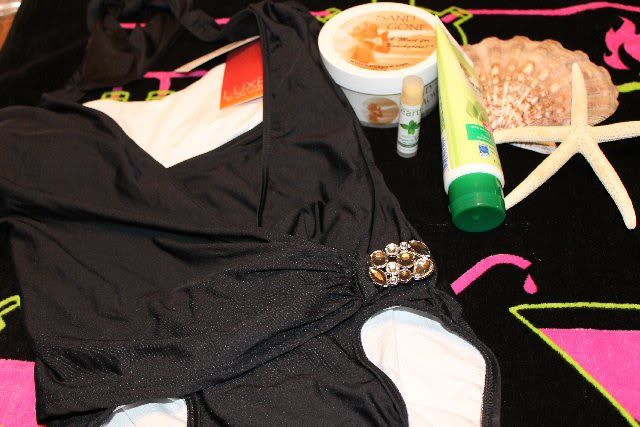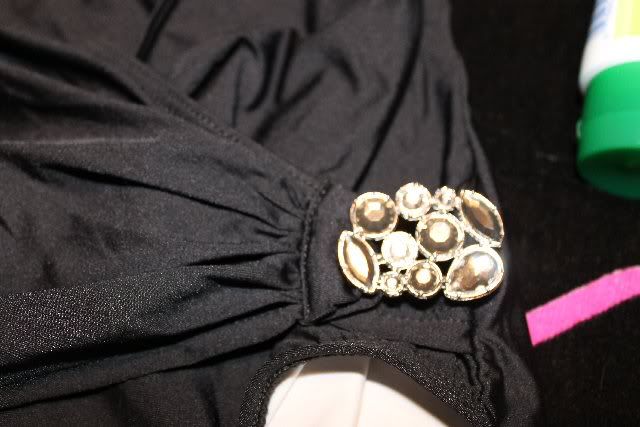 I can't think of one thing I would change about my Luxe by Lisa Vogel bathing suit. It's sexy while allowing me to remain modest. Swim Spot provides a bikini builder & fit specialist for a true fit. "With nearly 1,000 combinations, the Bikini Builder is perfect for the girl with her own style." I ordered a 6 and it couldn't fit any better than if I had it custom made. 5/5 star rating. If I could rate this suit higher, I would.
If you are a parent or caregiver, be sure to check out all of the adorable children's swimwear.
One of our readers will win a $75 GC to SwimSpot.com. Please enter the giveaway using the rafflecopter form. Thank you for reading and participating. You must be 18+ and live in the US to enter.
ƸӜƷ~ Terri
a Rafflecopter giveaway