I've been using Enjoy Professional Hair Care Products for about a year now. You might remember a previous ENJOY Shine Spray and ENJOY Thermal Spray review that Abby helped me with.
FLASHBACK…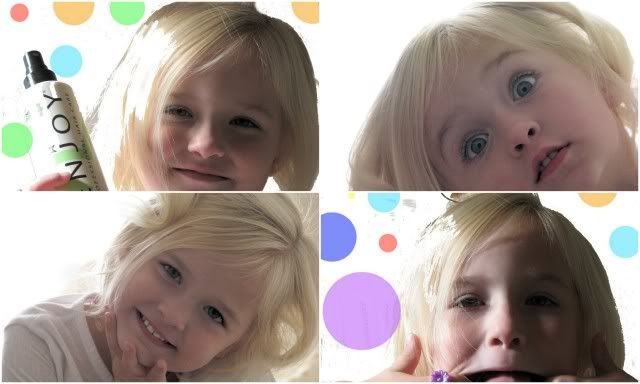 * Pretend she has the best manners in the world and is not acting like her grandma grandpa. Just pretend.
Today I get to tell you about three more Enjoy Professional Hair Care Products; Enjoy Sulfate-Free Rejuvenating Volumizing Shampoo, Enjoy Rejuvenating Volumizing Conditioner and Enjoy Volumizing Mousse.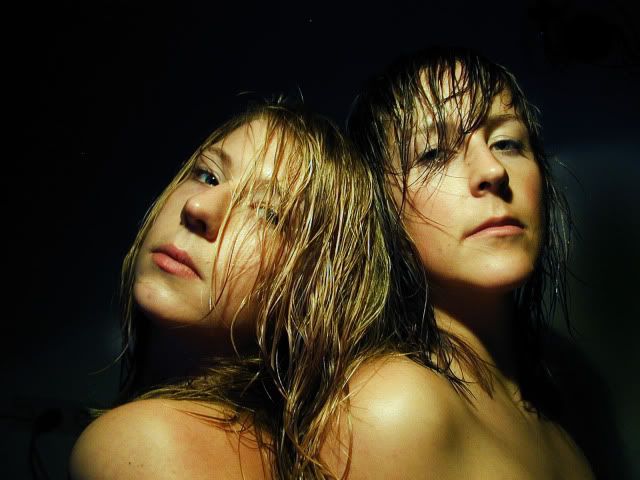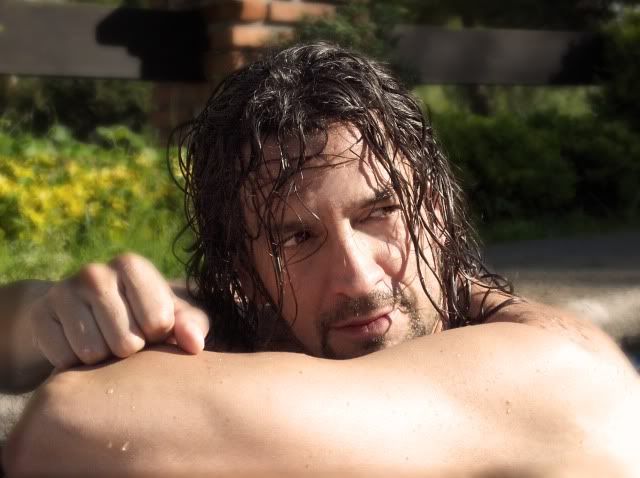 I'd like to start off by saying that these products are not gender specific. You fellows have to wash your hair as well, right? My 9 year old grandson has one of those little Mohawks on the top and he uses mousse daily. It's just a phase I hope.
Anyhow…
Lets start with Enjoy Sulfate-Free Rejuvenating Volumizing Shampoo. The nice and thick lather really cleans my hair well & my hair does appear to have more volume after using it. I love the aroma-therapeutic oils and vitamins used in it, not only is it relaxing to me, it creates a healthier environment for fine and thinning hair like mine. I've never had thick hair but here lately it seems to be much thinner. This concerns me so I don't use just any ole product on my hair. I want to take care of it and more than anything I want it to look and feel healthy. Another reason I like this shampoo is because it locks in hair color. I like having highlights in my hair so it's essential to me to have color holding hair care products. Proper cleansing of the scalp and hair is essential for the health of my hair. Using Enjoy Sulfate-Free Rejuvenating Volumizing Shampoo is my first step in the right direction.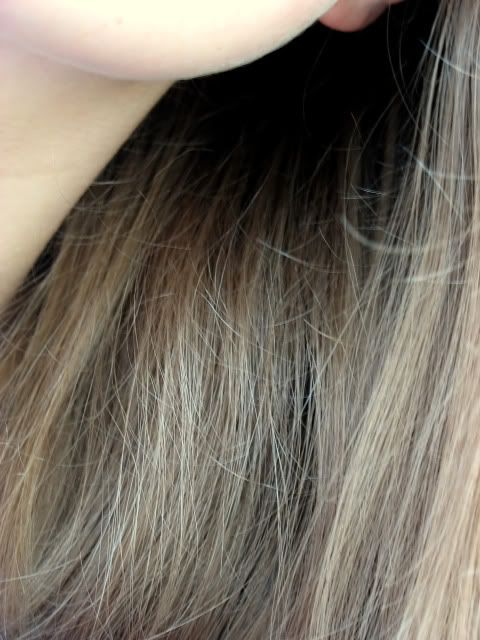 Having healthy hair does not just stop with the shampoo. I have to use conditioner as well. Enjoy Rejuvenating Volumizing Conditioner has special thickening ingredients and vitamins that really do give my hair a thicker, fuller feel. The stimulating botanicals and oils in the conditioner provide increased circulation. That increased circulation helps rejuvenate and revitalize my scalp. The conditioner is specifically for fine and thinning hair, so again, this Enjoy product is my number one choice for conditioning. I want my hair conditioned well before I abuse it with my hairdryer, flatiron and curling iron.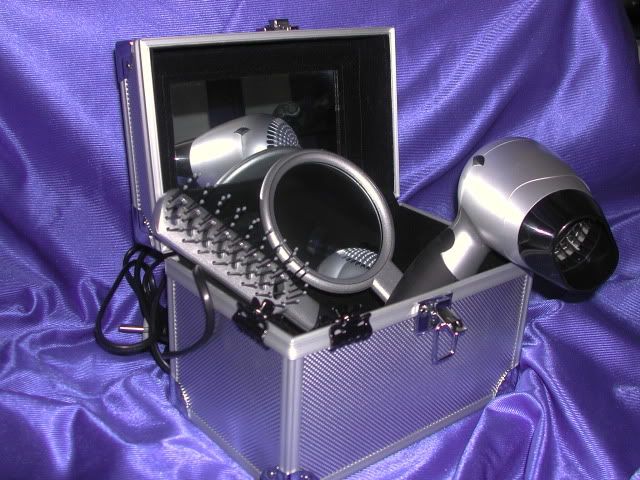 I've only been using mousse for a few years now but already I would hate to quit using it. Enjoy Volumizing Mousse creates volume, smoothness, shine AND root lift. A feature I love about it is that it doesn't buildup or flake on my hair. I've been in a hurry before, and have grabbed the first mousse I could find off of the shelf and that was a lesson well learned. A few days later we were getting ready to go to a dinner and when I was in the car looking in the mirror I noticed some white flakes in my hair. I wanted to put a bag over my head I tell you. Uggg, how embarrassing. That was the last time I made that mistake. Quality products matter when it comes to my hair. Enjoy Professional Hair Care products provide quality results. I get volumne and a fabulous shine without the products stripping my hair color.
If quality matters to you as well, you can enter to win one of each of the products I received for my product review. You must live in the US and provide a street address (not PO Box). Good luck and I hope you Enjoy your Enjoy products as much as I do mine.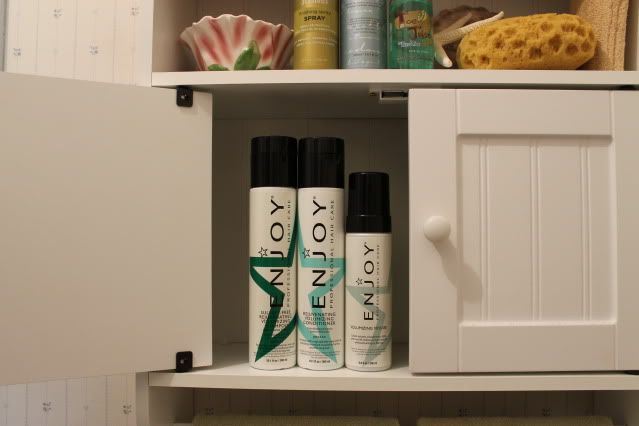 If you would like to see all of the products in the ENJOY Professional Hair Care Line please visit enjoyhaircare.com
ENJOY on facebook
ENJOY on Twitter
a Rafflecopter giveaway