Friendship Hardship, mean girls, jealousy, stuck in the middle…. Tweens and growing pains seem to go hand in hand.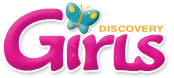 Does this sound familiar with your middle school age daughter? If so, there is help. I received a 4 series book set from Discovery Girls to review that touches on the following 4 titles.
Friendship Hardship
Sticky Situations… and How to Get Through Them
Ask Ali: All the Advice You'll Ever Need
My Worst Day…and How I survived it
This book series is designed as a school survival guide series for middle school age girls. They help young girls deal with troubled friendships, those embarrassing moments we all had when we were growing up, their body image and much more. The series is designed to help your child build confidence and develop positive thoughts about themselves. They help your tween to become more resilient. The books are written by girls for girls and they focus on real life issues.
If you aren't familiar with Discovery girls, let me fill you in just a little. The site was created by a mom when her child was eight years old because she wanted her daughters middle school experience to be different than her own was. Not only is everything reviewed to make sure no personal information is given out on the site, the site is fully COPPA-compliant. More…

Please visit Discovery Girls to see if you would like to purchase this 4 book set for your daughter. If you would like to win a Discovery Girls 4 book set in a giveaway, make sure that you live in the US and are at least 18+ to enter. Thank you for participating and good luck.
a Rafflecopter giveaway

Tweet