When I turned *muffled cough*, my eyesight turned 80. I kid you not. I had perfect 20/20 vision until I had that dreaded Birthday. I have to wear glasses to read or I can't see a thing. If you have ever received an email from me, it was more than likely typed in large font. Now if it's sent in large font, it's only because I keep forgetting to go in and change the size. The reason I don't need to type in large font anymore is because I have a cute new pair of glasses from Just Eyewear. I selected the adorable cotton candy style frames for my review. I originally had planed to select some of their fantastic prescription or regular sunglasses, but at the last minute I decided to go with prescription glasses. I'm glad I did. These are the most inexpensive glasses I've ever owned while at the same time being the first pair I can actually wear as long as I need to without them giving me a headache.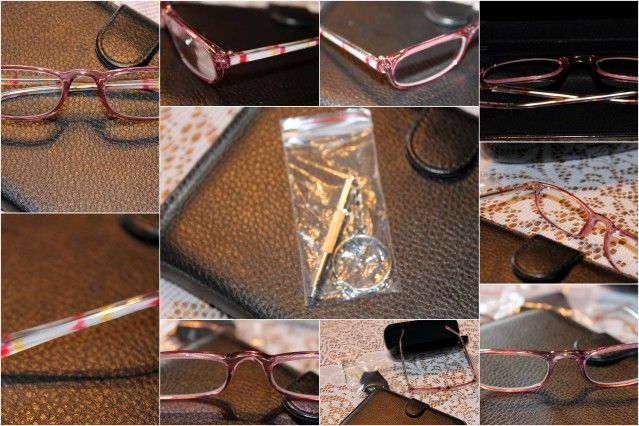 Not only did I get a great pair of glasses that retail less than $50, I got a screwdriver to tighten the screws up with if I ever need to. I was also provided a super soft, really nice microfiber cloth to keep my lenses free of smudges and scratches. PLUS, I received a hard cover case to keep my glasses in when I'm not wearing them. I also received UV protective and scratch resistance coatings free with my glasses. I've saved the best info for last. Just Eyewear offers a 365 day money back return AND they pay shipping on returns. There's no reason NOT to try these glasses.

Source: Just Eyewear
If you would like the chance to own a pair of sunglasses or eyeglasses from Just Eyewear, please enter the giveaway using the rafflecopter form provided. This giveaway is for our US 18+ readers. Thanks for participating. I really wish each of you could win this.
a Rafflecopter giveaway