It's time to get out your Crock-Pot for a chance to win a year's supply of groceries and Crock-pot Seasoning Mixes ($8,500 value). Crock-Pot Seasoning Mixes has a recipe contest going that I entered and I encourage you to enter as well. I use my Crock-Pot year round. In the winter I tend to cook more with my Crock-Pots because the smell of a homecooked meal, throughout the day, helps shake away those winter blues. I'm always trying to create healthy new recipes so I was pleasantly surprised to see that these seasonings only have 10 calories per serving and 0 fat grams.
I received a Crock-Pot and some Crock-pot Seasoning Mixes (the original slow cooker) to help facilitate this product review. I can't begin to describe the wonderful aroma these seasoning mixes have filled my kitchen with. Today I made a pork roast with the Crock-Pot original slow cooker savory pot roast seasoning mix. When the grands are not here I like to cook a little more spicy as you already know if you are a frequent visitor on my site. From spicy baked beans to pork roast, hot peppers are one of my top secret ingredients. Well, I guess it's not a secret anymore. Keeping this secret ingredient in mind, my recipe turned out delicious and was as simple as tying my shoe.
I combined a small onion, 1 small hot pepper, 1/2 cup of water and one package of Crock-Pot seasoning mix and let it work it's magic; cooking this in my new Crock-Pot, 4 hours on high, was all it took to make a delicious, juicy, tender pork roast for Sunday lunch. I topped this off with my homemade tomato relish (click here for the tomato relish recipe) and I devoured my serving(s) with the same enthusiasm of someone who has not eaten in days; although I never skip a meal. I take meal time very seriously. The tomato relish can be made and canned ahead of time. It took me approximately one full day for each batch I made. It just can't be beat for topping off almost anything.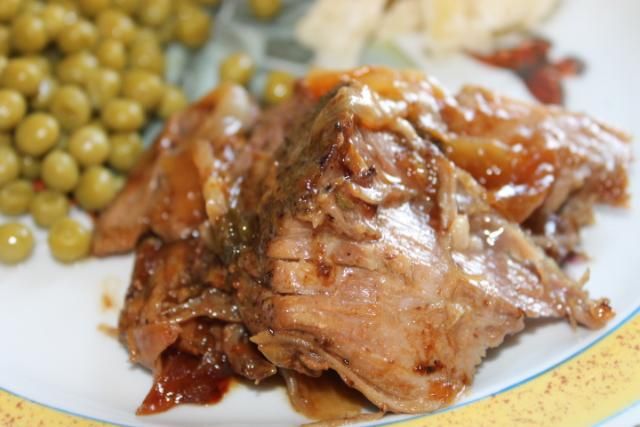 Now, as I mentioned above, you could win a year's supply of groceries and Crock-Pot Seasoning Mixes if you enter their recipe contest (awarded as a check for $8,000 plus $500 worth of Crock-Pot® Seasoning Mixes). You can enter up to ten recipes. Grab some Crock-Pot the original slow cooker seasoning mixes and get "crockin". You will be able to submit your recipes from 11/1-11/25. You can vote for your favorite recipes 11/29-12/13. The grand prize winner will be announced on 12/17 and will be awarded a $8,500 value prize as mentioned. That is a whole lot of groceries, friends. USA only.
Head on over to crockpotseasonings.com for some delicious recipes for your on the go family. I know they will come in handy this winter. And don't forget to buy some Crock-Pot seasonings and experiment to come up with an original and unique recipe to submit to the contest. Don't rush this, you have until 11/25 to experiment, buy a dozen or so seasoning packs and truly experiment. This is huge prize package and nothing would please me more than to have one of my readers win this contest; I know from visiting your sites what great cooks you all are. Come on ladies and gentlemen, I know you can do this. I don't know anyone who could not use a years worth of groceries. Put on those aprons and get out those Crock-Pots. The winner of the recipe contest will be featured in product branding efforts.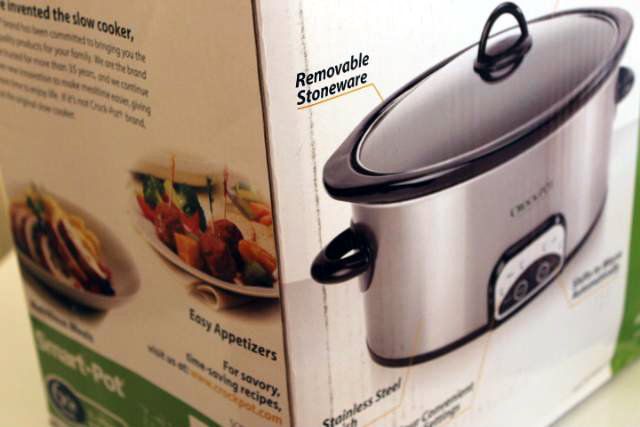 Even more exciting news…
Completely seperate from the contest, to get you in the "crockin" mood, crockpotseasonings.com is sponsoring a giveaway for one of you to win a Crock-Pot plus 3 delicious Crock-Pot Seasoning Mixes. This giveaway is for my USA readers 18+. If you don't already have a nice Crock-Pot, and even if you do, now is your chance to try to win one. I have been enjoying mine and can vouch for how tender and juicy everything turns out in it.
To enter the contest you will need to submit a recipe in the comment section below that you have created with your Crock-Pot AND a Crock-Pot Seasoning Mix of your choice. You will have the opportunity for extra entry options as well.
GET CONNECTED
facebook
Twitter