I've been bragging about Noxicare™ Natural Pain Relief cream on my site for quite awhile now. The ingredients include 7 of the world's most potent natural pain relievers and I have NEVER had any side effects from using this cream. The cream helps alleviate my inflammation and nerve pain. I have muscle pain in my SI joint area as well and I use it for that pain too. I keep it beside my bed and I don't even get up before I apply it. Sometimes I use it midday if the weather is not favorable for joint pain. Before I go to bed each night I use the cream as well. I use the cream faithfully without fail. It is not hot. It is not cold. After I rub it in I don't feel a thing. It just provides pain relief like it is designed to. There are times when I don't think I could have gotten out of the bed if it weren't for this cream. In fact, before I started using it, there were days I couldn't get out of bed.
Today I get to tell you about a product that is new to me by the makers of Noxicare; Joint Support Supplements.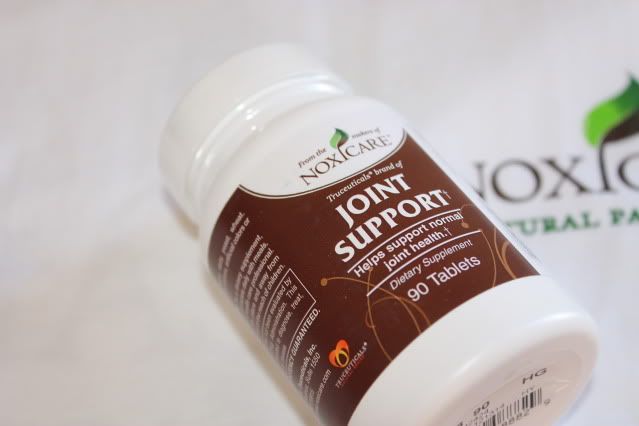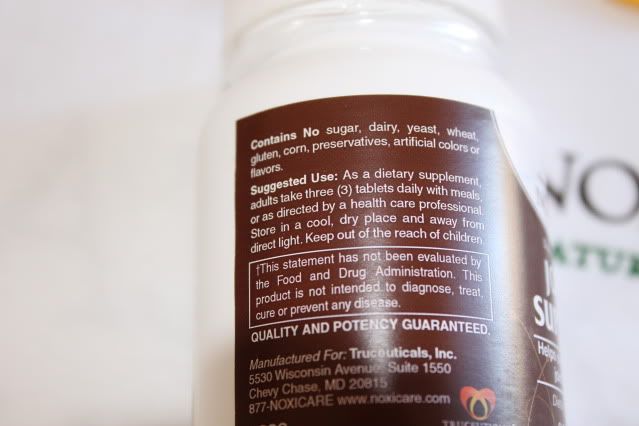 I've been wanting to try this product and I was so excited when I realized I would be receiving some to review. The directions state to take 2 to 3 daily. I'm going for the full 3 a day dose. I will be taking this with every meal as well as continuing to use the cream. I have a lot of damage in my back and especially my SI joint area. This supplement will help support a normal, healthy inflammatory response along with other great features. I'm thrilled to be given the chance to see how well these work with my joint damage. Be watching for a follow up post sometime after the New Year if not before. The pills do not have an aftertaste like some supplements I've tried. They are not difficult to swallow either; they aren't tiny but they aren't huge.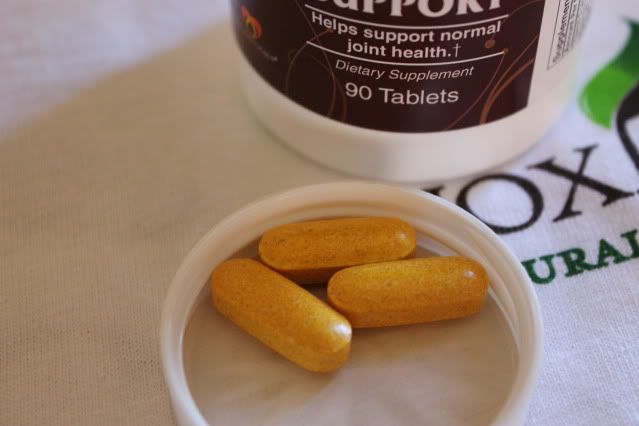 Noxicare offers 6 supplements; omega 3, womens once daily, once daily, B12, joint support, or antioxidant formula. One of you will have the chance to win one of these products. All you have to do is visit the site and tell me in a comment which product you would like to try and why.
For additional entries, you can follow Noxicare on Twitter and like on facebook.
Any other entries could be sharing this giveaway or adding me to any of your social media sites (sidebar and social media page). Be sure to add a different comment for each thing you do so my giveaway plugin will count all of your entries. There is no limit as to how many entries you can receive.
Tweet