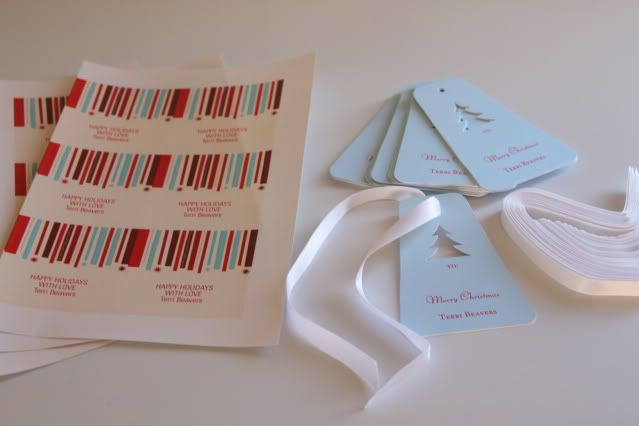 I recently ordered some Christmas Gift Tags from Pear Tree Greetings and they are so pretty I can't wait to add them to my Christmas gifts. I also ordered some Christmas stickers to add to my packages as well. I put some of them on the back of my Christmas card envelopes I mailed out this morning. They look so festive and cheery.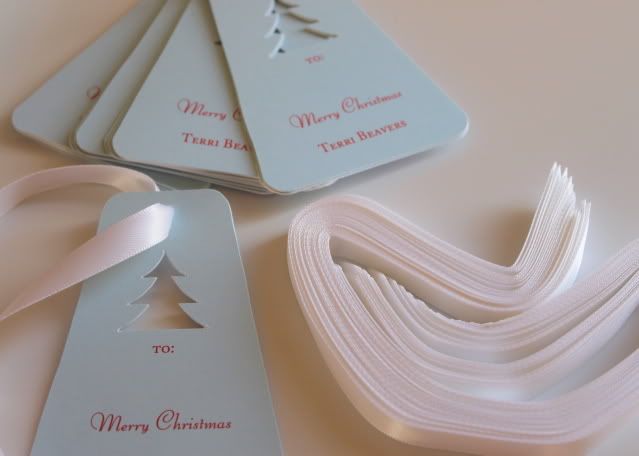 For the Christmas tags, I selected the DieCut creations. These Christmas Gift Tags come with the ribbon in the photos. I didn't realize that when I ordered them so that was a nice surprise. Shows how much I read all of the fine print ;). I keep ribbon on hand but who wants to do all of that cutting and measuring when they don't have to, right? I love the cut out designs and the pale blue color. The tags are just so classy and unique. They come personalized and I decided to add my name to them instead of from the family. I thought it would make the gifts more personalized for my dear friends that I buy Christmas gifts for.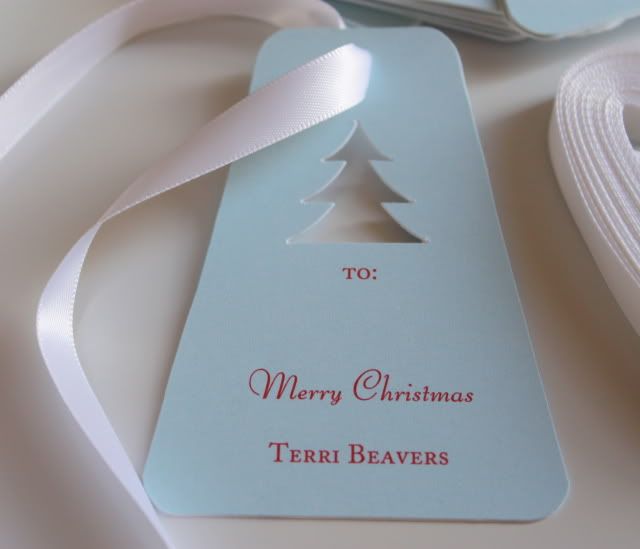 The Christmas stickers were an item I couldn't refuse after seeing them. I selected the Christmas Ribbon design. I thought they would go well with my Christmas cards and envelopes and I was right. The design is vivid and Christmasy. They came personalized as well and again, I wanted something just from me for those gifts I buy for that are from only me. We have a church party and we each bring something and we also exchange gifts in our Ladies Auxiliary, so, it's fun to put personalized tags and stickers on those gifts.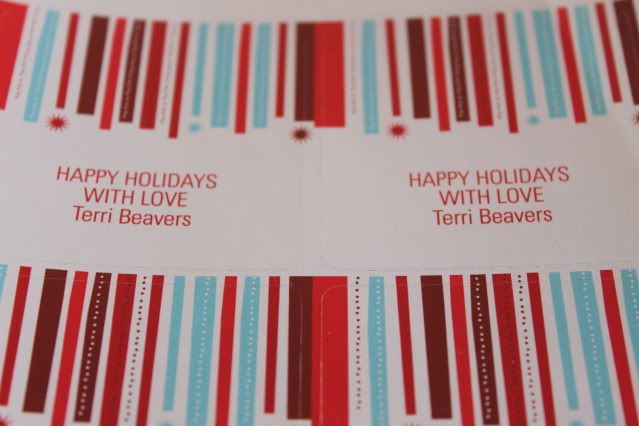 For those that like to send green messages be sure to consider recycled Christmas cards at Pear Tree Greetings. The envelopes are also recycled. Unless they are specified otherwise, their Christmas cards and envelopes are made with 100% post consumer recycled paper.
If you would like the chance to enter to win $40 credit at Pear Tree Greetings, please visit their site and tell me which Christmas product you like the best in a comment below.
For extra entries, you can add them to any or all of the below social media sites. Please leave a separate comment for each one that you do so you will get credit for them. I am using a WordPress plugin that accepts all comments submitted in a post. I don't think I need to mention this but in case someone is new here I will, any shares at all will get you extra entries in my giveaways. That also goes for following me in any of my social media sites; you can find them listed on my right sidebar and even more are listed on my Social Media page.
CONNECT WITH PEAR TREE GREETINGS
Pear Tree Greetings on Facebook
Pear Tree Greetings on Pinterest
Pear Tree Greetings on Twitter
Pear Tree Greetings on Google+