I know you've seen me post several product reviews for BH Cosmetics in the past but this is the first time I've reviewed their new liquid foundation. I wasn't sure about what color I would need so I described my skin color to the company and I received two beautiful shades. I knew when I saw one of them that it was the perfect match and I was right. I'm so excited about that. I've bought countless shades of foundations when I want to try a new brand, only to get them home and they are too light or too dark. My daughters don't mind at all when I buy shades too light because they benefit from it. They have beautiful flawless skin which is a shade or even two shades lighter than mine. I wish I had their skin tone. Trust me, I preach to them the importance of taking care of their skin while they are young. It's important at any age and cosmetics do play a part in that.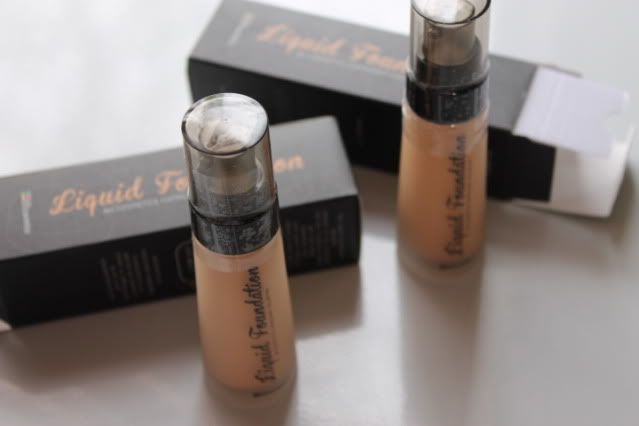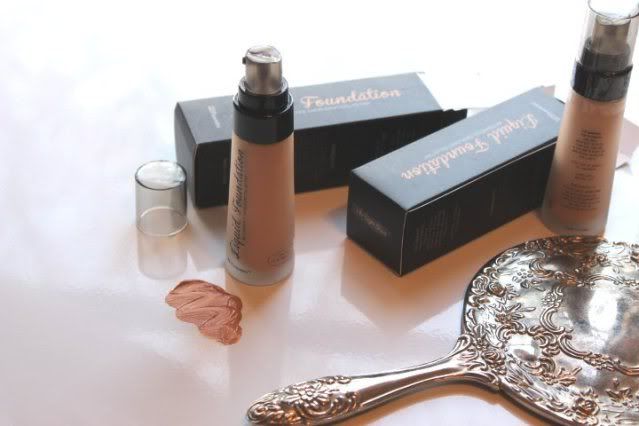 The first thing I noticed about this makeup when I felt the texture of it was that it is lightweight. I don't like heavy makeup, especially liquid foundation. I don't care how great it may cover my imperfections, if I can feel it, I can't wear it. I have tried and I just can't wear heavy foundation. I am thrilled with the results of this foundation. It blended in so well and covered all of my little blemishes without a heavy application. It glided on easily and only took a small amount for my face. I was so excited when I took my shower last night and realized that the makeup still looked great. I didn't even have to powder my nose once after I put it on. It's fragrance free but I noticed a small wonderful scent to it when I applied it. I personally like fragrances in makeup so I was hoping it would remain but it went away immediately after it absorbed into my skin. For those of you that don't like fragrance this would be a plus.
My take… I love this new liquid foundation, and yes, I would definitely purchase it.
CONNECT WITH BH COSMETICS
Facebook, Twitter, YouTube.