Is your hair graying? Melanplus stops graying hair and it reduces premature gray hair. I always said when my hair started turning gray I would allow it to do so without coloring it. That was when I was 20 and had pretty blonde hair. Trust me, I will do anything to keep my hair from graying for as long as I can. I started taking Melanplus a week ago. It has not started working yet of course, but I just couldn't wait 2 long months to tell you about this product. I will follow up on this product once I've completed my 2 month supply.
At my age, my hair does not grow as fast as it once did. Luckily while I'm preventing my hair from graying with Melanplus, this product promotes youthful, healthy, thick hair growth as well. I'm hoping the dullness of my hair that I've been noticing will disappear. I've been having to use a hair shine after shampooing my hair so my hair will look healthier. I took a lot of things for granite in my younger days. It never occurred to me that one day I would have to worry about thinner hair, listless looking hair and more. Our body changes as we age.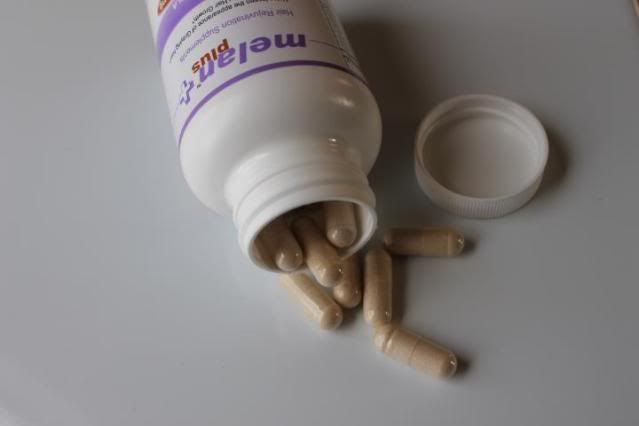 This vitamin comes in a capsule that is easy to swallow. It's a little big but I have not had any problems with swallowing it or any aftertaste afterwards. I take this twice a day as directed and it provides 1400mg per serving – a best among gray hair vitamins. You can purchase a 1 month supply of Melanplus for price: $27.95. One winner will receive a 2 month supply of this vitamin. Choice of Men or Women's Formula. *For best results use consistently for 90-120 days.