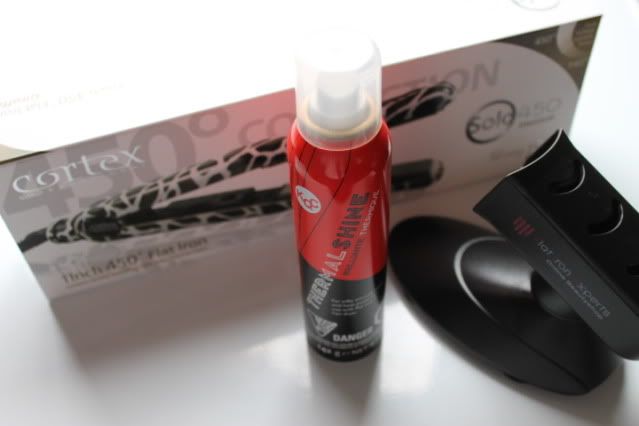 I contacted Flat Iron Experts recently because I wanted to review their Cortex Solo 450 Titanium Flat Iron. I seldom contact a company personally about reviewing products, so when I do, you should know it's a company that I think "highly" of. I've been a Flat Iron Experts customer for sometime now. A little over a year ago, my hair dresser suggested that I switch to a better flat iron and that is exactly what I did. I searched on Google for flat irons and after reading all of the reviews I could find on flat irons, I selected a flat iron from Flat Iron Experts. After all, they are the experts on flat irons.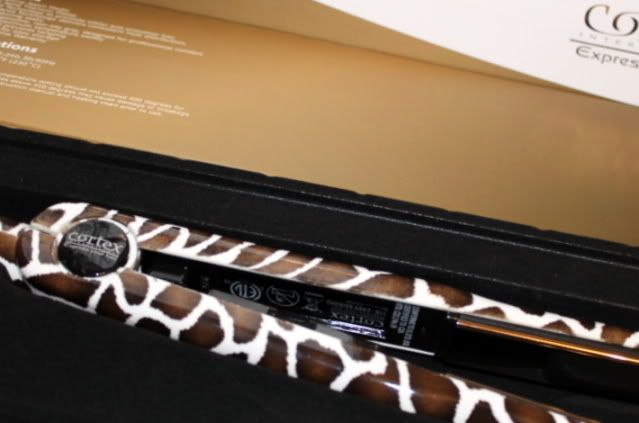 I have an agenda behind everything I do and such was the case with the Cortex Solo 450 Titanium Flat Iron. Quite frankly, I love the design. I wanted to be the first to trend this "giraffe" designed Flat Iron. Of course that isn't the only reason I wanted to try this Flat Iron, but, you have to admit, it's too cute.
I will start at the tip of the iron and go down. This professional styled Flat Iron has a non slip grip. What I mean by that is it has the ridges that makes holding the iron so easy to do. My hands get sweaty sometimes and this grip comes in so handy.
The base of it is a nice sleek 1 inch diameter. It's the perfect size for my hair. I have many layers in my hair and I love to play around with different hair styles. With the Cortex Solo 450 Titanium Flat Iron, I'm able to flip some hair out and flip some hair under. I like the messy look this achieves when I'm in a jeans and tee shirt mood. The iron has a swivel cord which is necessary for me because I move around so much. I've got kids running around me while I'm trying to style my hair and I'm just a busy bee. I love the swivel cord. The plates on the iron are titanium. They are shiny. I tried my best to get some good photos of the plates but I didn't succeed in what I wanted to show. It has an off and on setting with a dual voltage for your hair needs. And of course the name give the temperature away, it heats up to 450 degrees. I set mine on a lower setting because my hair isn't too thick. If I had real thick hair I could use a higher setting. Whether you have thick frizzy hair or ultra thin hair, this iron would be my #1 recommendation.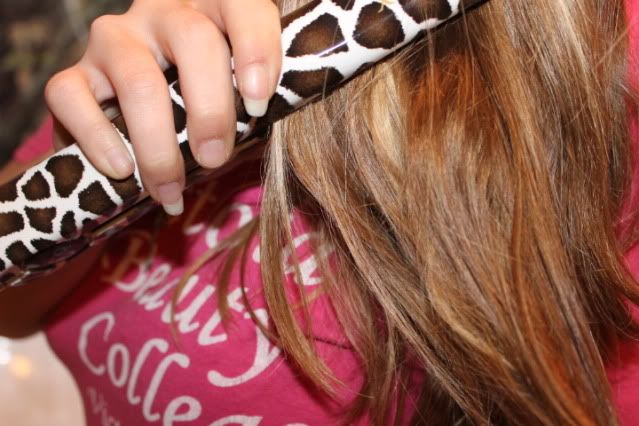 I also received a Flat Iron Experts iron holder. This is convenient and handy to have. It has 4 suction cups on the back and I can place it where ever I need to, to hold the iron.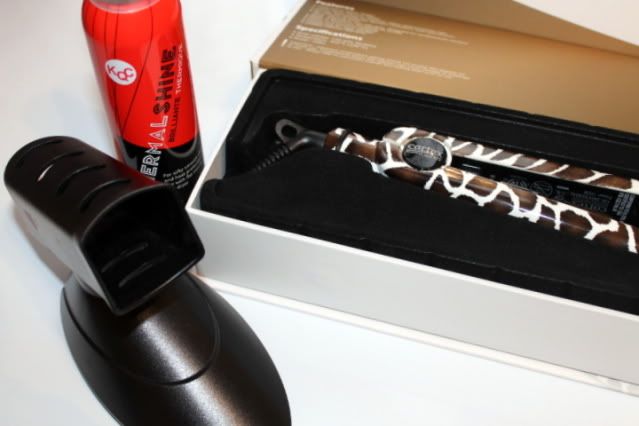 Last but certainly not least, I received some KQC shine spray. I use a hair shine product on my hair after I wash my hair. I left that off this week to try just the KQC shine spray and it worked wonderfully. I felt confident that it was providing the protection I need while making my hair soft and shiny.
These product would make a wonderful Christmas gift for the men and ladies on your holiday shopping list. Teenagers would be thrilled to get one as well. As of today you can purchase the flat iron at a $140 discount but I don't know how long that will last. Act fast to take advantage of these savings.
CONNECT WITH FLAT IRON EXPERTS
Facebook | Twitter
If you had this amazing flat iron on your Christmas list and Santa didn't bring it to you, you have another chance to receive a Cortex Solo 450 Titanium Flat Iron by entering in this after Christmas giveaway. This giveaway will end Christmas night at midnight and the winner will be contacted on Wednesday after all entries are verified.