Dry Me Bedwetting Alarm and 7 steps to Nighttime Dryness
We have been trying to get the last of the kids potty trained but we have been having a problem with Abby. She has been more difficult than all of the others combined. All kids learn differently and at their own pace but now that she is in Kindergarten we are really working extra hard to potty train her. She does really well if we constantly remind her but when she gets busy playing, she doesn't want to stop having fun. Having recently heard about the Dry Me Bedwetting Alarm, I was really anxious to give it a try.
Abby's not an easy child to wake up. I have always thought her deep sleep is one of the reasons she has accidents in the bed at night. Having received a 7 Steps to Nighttime Dryness book with the Bedwetting Alarm convinced me that I am right on that matter. Even when her bladder is full, she just does not wake up. Having had that same problem as a child, I can still remember how anxious it made me to sleep away from home. I was about ten before I quit wetting the bed at night. I am pleased with the results of the Dry Me Bedwetting Alarm so far and I don't think we will have the same problem I had when Abby is ten.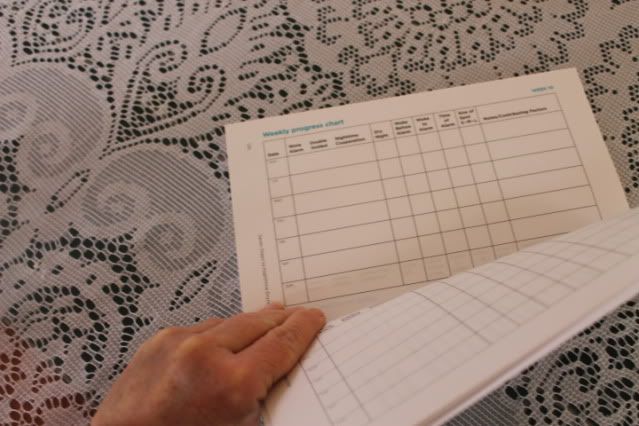 The 7 steps book breaks down the process of helping you help your child stay dry at night. It has a very handy and helpful weekly progress chart. So far we have been having good results by following the steps in the book and using the bedwetting alarm. She has only had 2 accidents since receiving it and we started making her go "potty" twice before going to bed and we have decreased the amount of liquid to a small cup at bedtime. We give her all she wants to drink until that point. She has been so excited on her "dry mornings" and that has been such a huge motivation for her.
*this photo is for Abby's benefit only lol, she wanted to model it but this grandma didn't want her skivvies showing, so it's not attached as it should be ;)…
I think the best way to deliver all of the information I want to about the Bedwetting Alarm is to recommend the following video. Please take just a minute to watch it.
If you would like the chance to try to win the same items I received to review, please use the rafflecopter form to enter. US 18+.
Disclosure:
I received one or more of the above mentioned products for free to help facilitate my review. bedwettingstore.com is also providing a Dry Me Bedwetting Alarm and a 7 steps to Nighttime Dryness book to one of Terri's Little Haven's readers. This giveaway is not affiliated with facebook in any way nor any other social media networks.