Del Monte has a contest going on where you have a chance to win all types of prizes including a culinary tour valued at $10,000 that I want to share with you. I know a lot of you cook and even grow your own vegetables so I thought this would be of interest to you. I'm a Del Monte fan. I've been using Del Monte fruits and vegetable for quite some time. While we do grow most of our vegetables, when I don't have time to un-thaw them from the freezer it's really convenient to just open a can and heat them up. I keep Del Monte fruits and vegetables on hand. My grand kids could each eat an entire can of Del Monte fruit if I let them.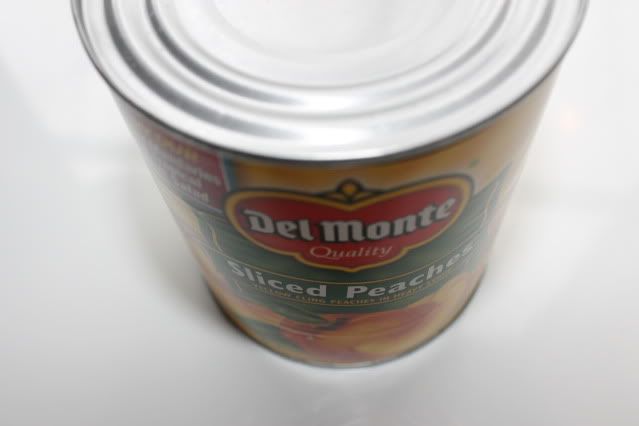 Today my sister was over and she was in a cooking mood so I asked her to come up with something that I could share in this post. I've had my grand-kids for 5 weeks while they were out on school holiday and I just can't get motivated this week now that they have finally returned to school; it's my body's way of saying "rest". I kicked back with my feet up and sent her to the kitchen. My instructions to her were to "Add Some Garden" with Del Monte. She peeked in all of my cupboards and produced the ingredients for a peach cobbler. Until I started writing this post, I did not know that this weeks contest is all about "peaches". That was the most wonderful coincidence and it taught me that I better check first, from now on, because I would have had to put her to work cooking something else.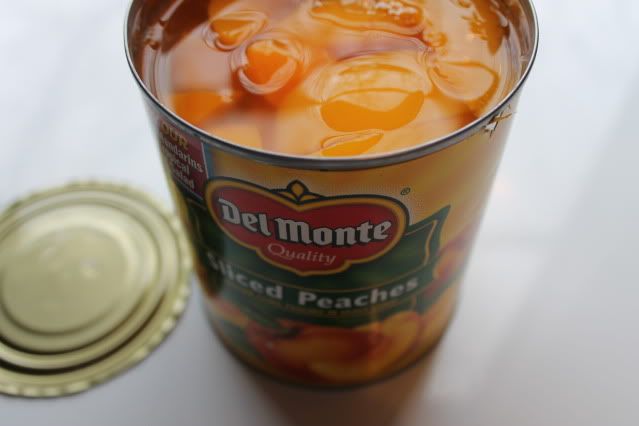 I T * W A S * D E L I C I O U S
With her permission I'm going to share her recipe below (she also uses pears or fruit cocktail in place of the peaches for a delicious treat as well).
Peach Cobbler, Del Monte style
Cheryl's Country Peach Cobbler Recipe
1 large can of sliced peaches, drained
1 cup of self rising flour
1 cup of milk
1 cup of sugar
1 stick of melted butter
While she was mixing everything up, she preheated the oven to 350. Because the dish was so deep that she used, she had to cook it a little longer than she said she normally does to make sure the center was well done. It took around 45 minutes for it to cook. It only took seconds for me to gulp it down. I didn't even wait for it to cool off.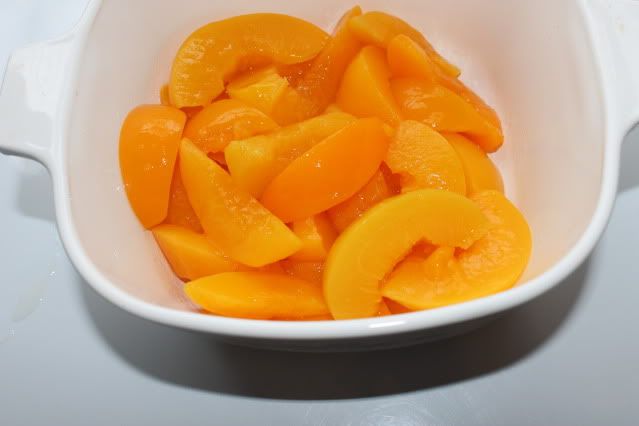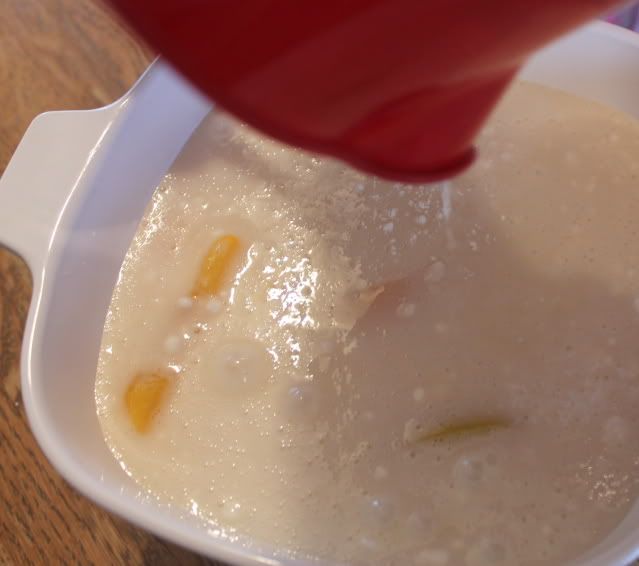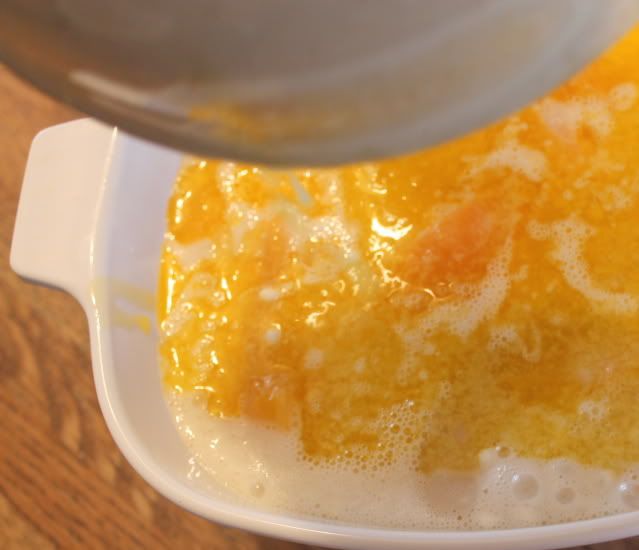 I'm sure you could share some ways on how you "Add Some Garden" to your meals and that's what the contest is all about. I've submitted my sisters recipe to the contest and I hope she wins something because it's absolutely delicious. Even I had to have seconds and I'm not a big eater at all.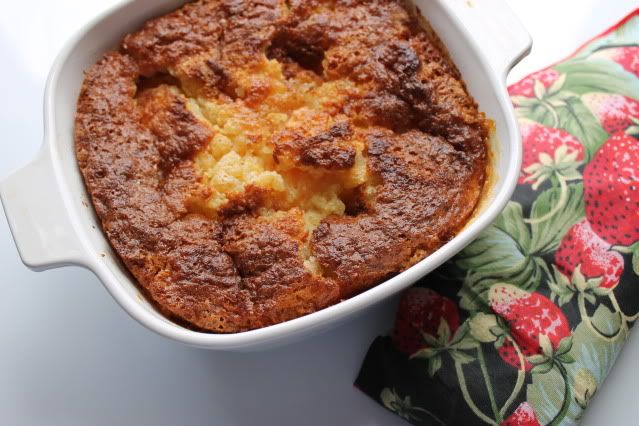 Del Monte then pop on over to their facebook page to see how you can enter this contest.
DelMonte.com – www.delmonte.com
Facebook – www.facebook.com/delmonte
Twitter – www.twitter.com/DelMonteFoods
<