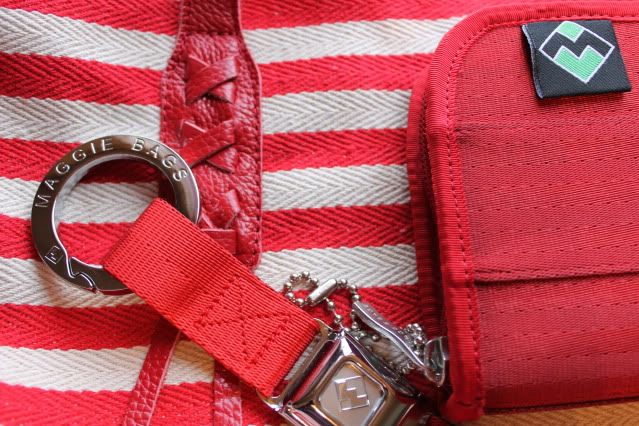 It was fate when I received a reply to a request I sent Maggie Bags inviting them to participate in my January Mystery Giveaway Celebration event. FATE. You might be wondering why it was fate and I'll be happy to tell you. I went to the store a week or so ago intending to buy a new wallet. I ran into a couple of people I know, chatted a few, some one else came I up I know, chatted a few, this went on through out the duration of my shopping trip. Small town living. By the time I made it home, I had everything but a new wallet.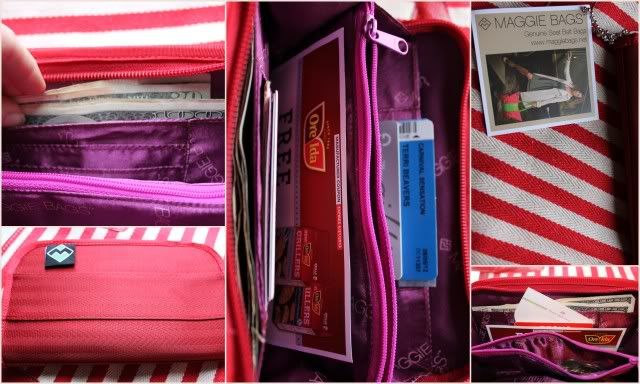 I received a reply back from Maggie Bags wanting to know what I had in mind to review, I hopped on over to their website and that is where I found my new wallet. It's so "bah-ewe-tea-full". I was headed somewhere with the bah and ewe but completely lost that train of thought. Anyhow. It really is pretty. And large! I selected red because red is my color this year. I just woke up one day and said red; out of the "blue", red, and yes you "read" that right.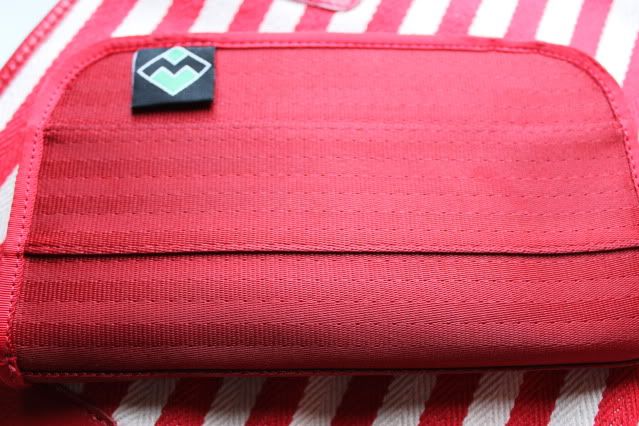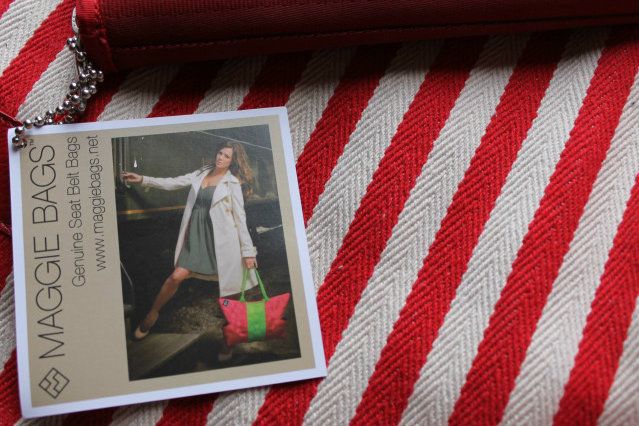 The outside of my wallet is made with repurposed seat belts. The inside is a gorgeous purple silk type material with the famous Maggie Bags signature. On each side there is a pocket for money, check books or whatever. It's a lot easier to get my money out of the pocket than my last one was (I should have bought it from Maggie Bags). It was just made too tight. There are also slots on each side for multiple debit cards. There is also a pocket on each side to store things in and I have been keeping my coupons in this area. In the center of the wallet is a zippered compartment where I keep my change. The wallet zips up along both sides and along the top, keeping everything in place and out of sight. I <3 this wallet.
RV $50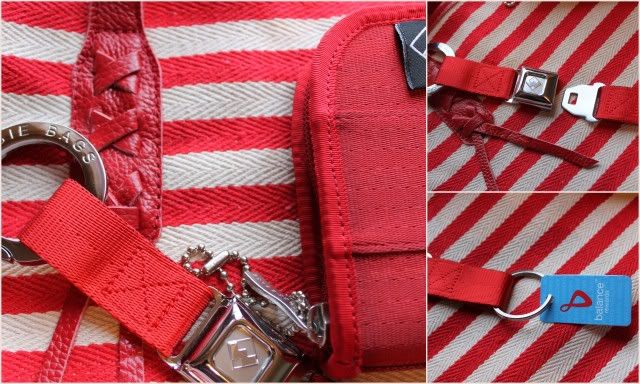 Not only did I receive a red wallet, I received a red key chain. It's adorable. I keep it hooked on my handbag and when I need to use it, I unclip it. It'a mini seat buckle type keychain. It buckles and unbuckles just like a seat belt does. I feel secure walking around with it because it won't come undone without pushing the tab. One the end I hook to my handbag, Maggie Bags signature is on it. On the other end is a key chain loop for my keys, rewards card, library card or whatever I need to keep handy. It's so unique and like I said, it's absolutely adorable.
RV $19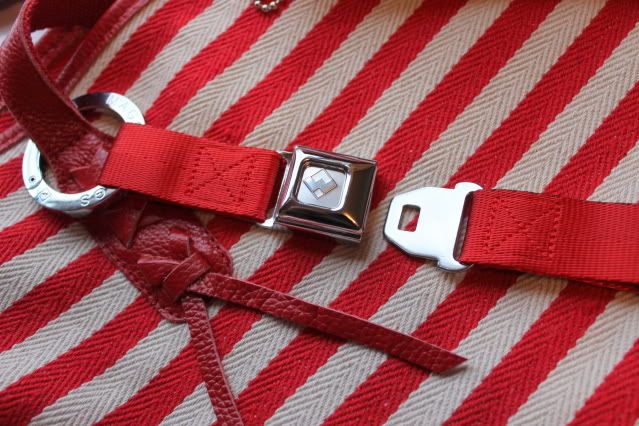 Both products are extremely durable and stitched really well; Eco-friendly (recycled) and fashionable. I'm fairly certain both will outlast me. Please visit Maggie Bags to see what all they have to offer.
CONNECT WITH MAGGIE BAGS
Facebook
Twitter
Pinterest
If you would like a chance to win a Mystery Package from Maggie Bags, please enter using the rafflecopter form below. You must be 18+ and have a US mailing address.