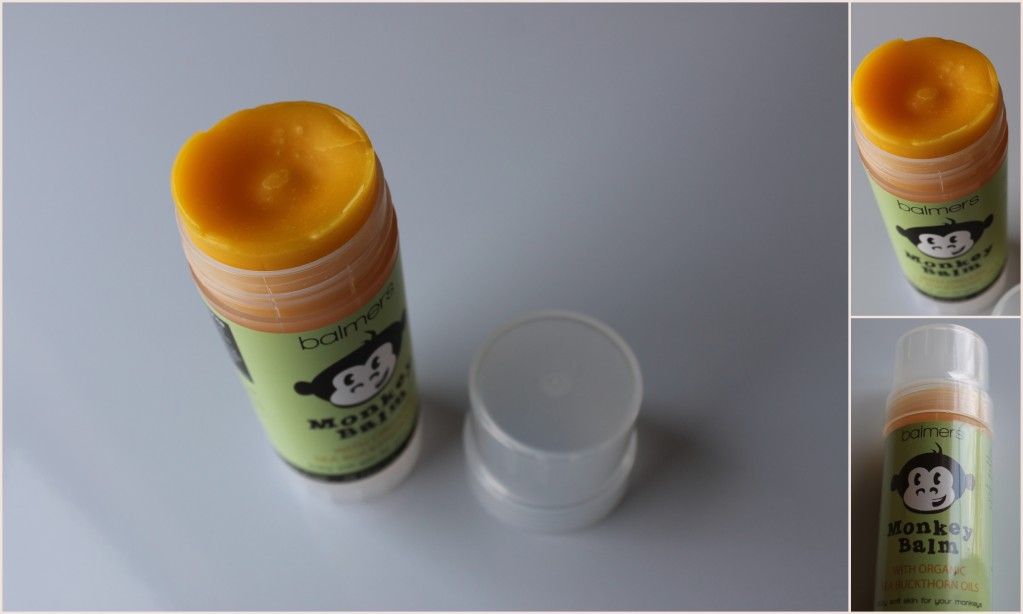 I think the most remarkable thing I can say about the Monkey Balm I received to review is not only that it worked, it worked when a prescription cream did not. My nephew and his wife a have a new family member and she developed cradle cap. Her pediatrician prescribed some cream for that which seemed to make it worse if anything. The day before they asked me take a look at it, I received my Monkey Balm, so, I took a tube with me to their home. I asked little mommy to give it a try for a couple of days and let me know if it helped the cradle cap. Within 2 days she no longer had cradle cap.
Last week my sister had cat scratches on her hand and arm from playing with a kitten. It looked like she had been in a cat fight. Not finding anything she felt comfortable applying to her skin, she applied the Monkey Balm to the scratches. I saw the scratches prior and after use. Within a few days time there were no markings on her arm at all to suggest she had cat scratches. This is the same sister who had a cat scratch on her neck and had to have surgery as a result, so, of course the scratches were a concern to her.
I've never seen a product work so well and so fast before. When a product works this well, I generally don't have to work hard on a typing up a review lol. It works, it's great, buy it, use it, the end. I do want to mention that the Monkey Balm is 100% all natural. I would not have suggested that my nephew and his wife use this on their newborn if it had chemicals in it. I prefer all natural products, I've never made that a secret on my site. As a retired medical professional I know how harmful some chemicals can be and I also know that 60% of what is applied topically is absorbed into the skin.
When a product works that is all natural, it gets a 5/5 rating from me. Be sure to check out this product and share the information with your family and friends who may need a soothing versus stinging, all natural topical remedy for irritation, sunburn, dry skin, rashes, eczema, burns, scrapes and more.
CONNECT WITH MONKEY BALM
Facebook