My Ozeri Green Earth pan is my favorite frying pan. It's the only frying pan I use or plan to use in the future. I've tried nonstick frying pans in the past and I've tried cast iron frying pans. Up to this point I did not have any luck with any of my pans in regards to food sticking. I threw one away one time because the ingredients stuck to it to the point I didn't think I could clean it, and even if I could, I found the pan useless. For the past few weeks I've said a silent blessing every time I've used my new Textured Ceramic Nonstick Frying Pan.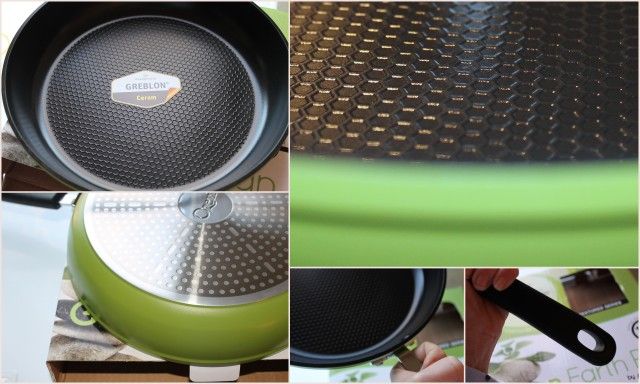 I received a 10″ Ozeri pan to review. The measurements for this pan are 18 x 11 x 2 inches. I'll start from the outside mentioning a few things that I like about the pan. The handle is bolted on the outside. It has a nice long handle on it with a rubber grip. On the end is loop for hanging the pan if desired. The 2 inch height of the pan is nice and generous. I can fry an entire chicken in it without worrying about the oil running over the side. The bottom of the pan is textured. The outside bottom resembles circles and the inside reminds me of honeycombs. It's coated with non harmful chemicals so I feel safe cooking with this for my family. The frying pans come in three sizes; 8, 10 and 12 inch. I'm planning to buy the 12″ Green Earth Frying Pan next. I haven't made up my mind on the 8″ yet.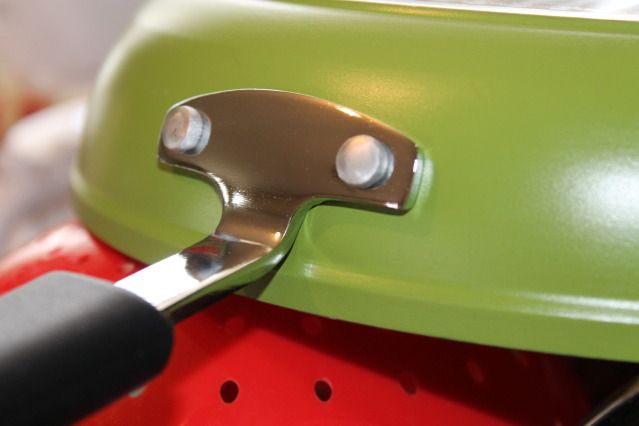 If I could change anything about this product it wouldn't be about the pan itself, it's perfect. It would only be that a lid was included with the pan. However, a lid can be purchased separately.
Ozeri is participating in my Ultimate Family Mystery Giveaway along with numerous other wonderful sponsors. If you would like to earn some bonus entries for that giveaway, to try to win one of these amazing frying pans, click here to see how.
Disclosure:
I received one or more of the above mentioned products free to help facilitate my review.