I selected the Lily Pulitzer Gift Set from Office Candy to review, in a pink theme, because pink makes me perky. This gift set is the perfect gift for any woman in your life. I keep mine on my desk where I spend the majority of my day and I really enjoy having the adorable designs to look at versus my ordinary office writing supplies. Office Candy is an online boutique of cute office supplies primarily for women.
My Mayflower gift set was wrapped in cellophane complete with a pink bow and the Lily Pulitzer signature wrapped around each item. This set includes a solar operated calculator with nice big buttons which are a plus for me as my eyes are not the once adored 20/20 vision as in the past. It has on on and off button and is slim enough to keep in your pocket or pocket book when you go shopping. Also included was a wire bound writing tablet with pink lined pages and a handy pocket in the front. I currently keep my invitations that need a RSVP to remind me to send them and it's a great place to remind me to buy gifts. I use this writing tablet daily. Also included is a two pack of noteables. One is lined and the other is smaller with blank sheets. Lastly I received an elegant writing pen with cute embellishments. I love the fact that it writes smooth without clumps or smears.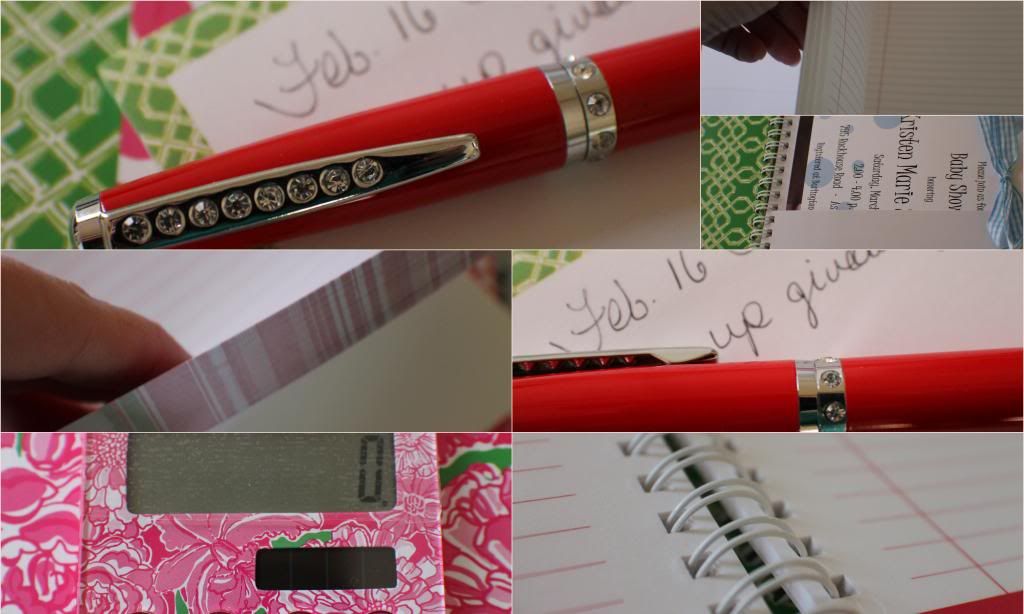 Office Candy is generously sponsoring a giveaway for one of my readers to win a $60 gift card that can be used towards the purchase of anything at their online store. You must be 18+ and live in the US to enter.