Tree Hut Tropical Mango Shea Sugar Body Scrub will remain on my must have and must not run out of list. The first time I used this sugar scrub I thought maybe it was a little too harsh for my skin. After a week of using this, I am sold. My skin looks so healthy that it actually appears to glow. How many people can say that at age 50?
I don't like to post any information that is on a companies website but I did take a screenshot of the following product description that I thought you might be interested in reading.
I've used sugar body scrubs in the past but they did not give me the same results as the Tree Hut Shea sugar scrub is doing. I really do think that my skin is more elastic in only one week. As we age we lose that desired elasticity that I for one didn't appreciate nearly enough when I was younger. I thought my skin would stay young forever. Of course it hasn't and I have to depend on good beauty products like Tropical Mango Shea Sugar Body Scrub to give me the results I want.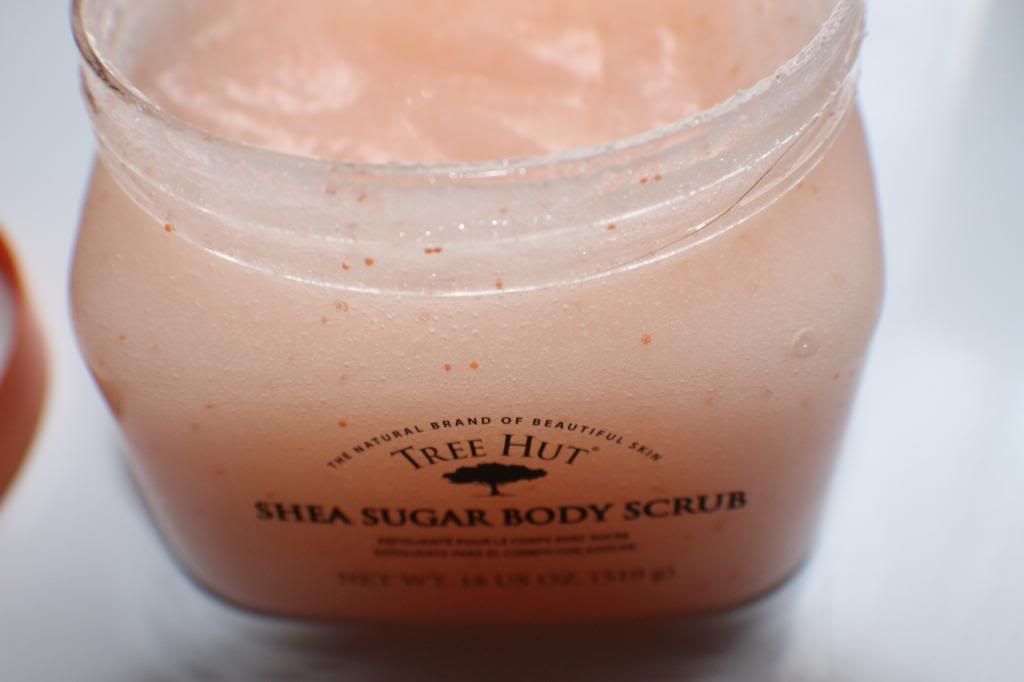 This sugar scrub is making my heels softer and they appear less dry and cracked than they normally would during the harsh winter months. I'm not sure if you know what I mean when I say this body scrub makes my skin "wake up", but it does. When I use this on my arms, legs and everywhere else, I can feel my skin tingle and come to life. I think it's the reason I'm "glowing" these days.
Tropical Mango Shea Sugar Body Scrub is made with organic and natural ingredients that is wonderful for aging skin (of any age). Tree Hut is sponsoring a giveaway for one of you to win and try this amazing body scrub. You must live in the US and be 18+ to enter. Good luck!
CONNECT WITH TREE HUT

Facebook |

Twitter

| YouTube | Newsletter |

Pinterest